'Bungee dunk' daredevil dips biscuit in tea during 73-meter dive (VIDEO)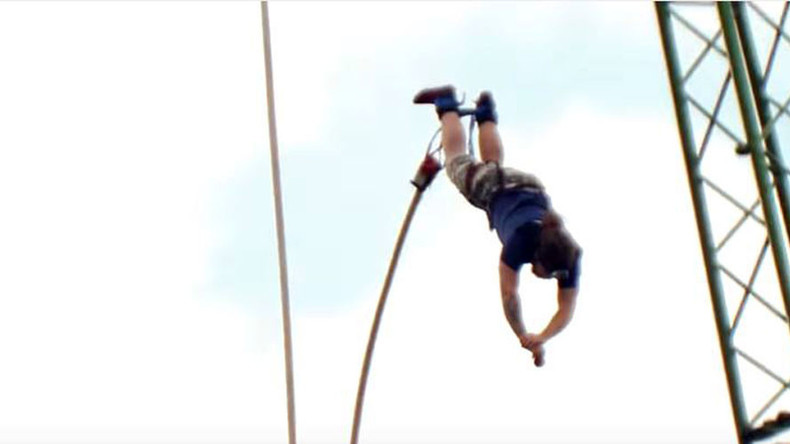 One bungee jumper brought a significantly greater level of peril to the quintessentially British habit of dipping biscuits in tea by dunking a chocolate snack while plummeting more than 70 meters (230ft).
Simon Berry, 24, leapt from a towering platform erected by the shore of Bray Lakes, Berkshire, holding a chocolate Hobnob biscuit – and managed to dunk it into a tea-filled mug some 73.41 meters below.
In doing so, the Berkshire man has pulverized the previous 60.5-meter bungee tea-dunk record set by American Ron Jones back in 2013.
The incredible feat came on the 12th annual Guinness World Records Day, which saw more than 600,000 attempt to break into the record books.
In footage of his bizarre record, Berry can be seen munching on a biscuit prior to his sky-high record attempt.
A GoPro fitted to his head provides a unique and queasy perspective of bungee biscuit dunking, while a shoreside camera picked things up in slow-motion.
"Going down and having to nail that cup of tea was tricky," Berry said afterwards. "The feeling in my chest and seeing everyone smile was fantastic."
Berry's name is now enshrined in biscuit folklore and he has received a Guinness World Record certificate acknowledging his stunt.