More Eastern Europeans working in UK since Brexit vote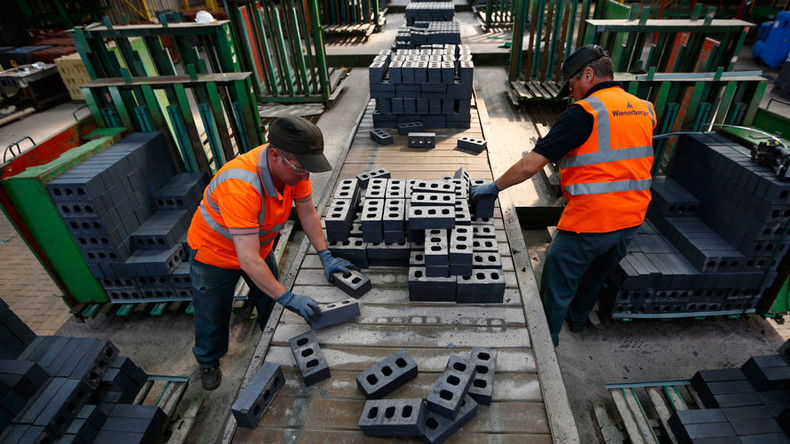 Almost 50,000 Eastern European immigrants found work in the UK in the three months following the Brexit referendum, according to newly released figures.
The Office for National Statistics (ONS) revealed the total number of non-UK nationals working in Britain increased by nearly a quarter of a million, to 3.4 million, during the same period.
Meanwhile, the number of Western European immigrants fell for the first time in two years, from 944,000 to 937,000.
ONS figures show there were 2.3 million EU nationals working in the UK in the last quarter, up by 232,000 from a year ago.
The chairman of right-wing think tank Migration Watch UK, Lord Green of Deddington, said the "influx" of migrants was a reminder as to why Britons voted to leave the EU.
"This is yet another large increase in the labor force driven by an increase in foreign workers," he said.
"That increase amounts to just over a million in three years. In the last year, just over half came from the EU, including 150,000 from Eastern Europe."
The overall number of jobs added in the UK rose by 213,000 to 28.39 million, however around 15 percent of these jobs are registered self-employed.
Institute For Public Policy Research Director Clare McNeil warned self-employed workers have fewer rights compared to those in traditional employment.
"While this is promising for the economy given the uncertainty following the vote to leave the EU, it is still the case that almost half of the increase in employment compared with the same period last year is due to higher rates of self-employment.
"Almost half of the UK's self-employed are in low pay, measured on an hourly basis, compared with around a fifth of employees," she said.