Calais border will definitely move to England, says French presidential frontrunner
Published time: 14 Nov, 2016 17:27
Edited time: 27 Feb, 2018 15:42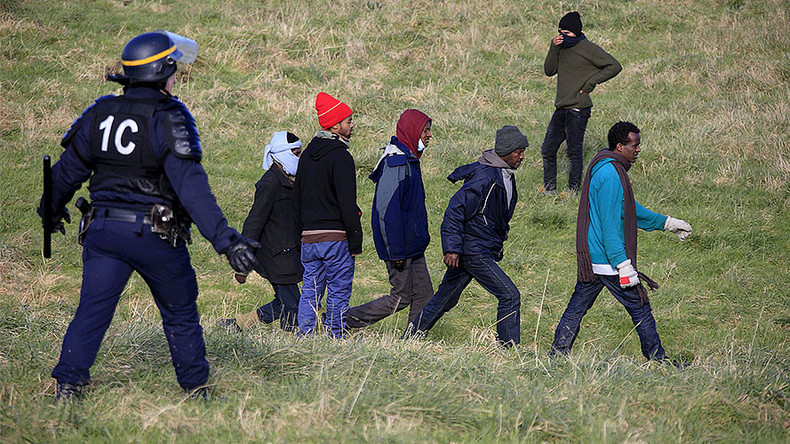 France will close the UK border post in Calais after Brexit, a source close to French presidential frontrunner Alain Juppe has said.
Arnaud Danjean, a member of the European Parliament for the Republicans, told the BBC the shift in policy would be an "uncomfortable consequence" of Brexit, but denied it was a punishment.
He told BBC Radio 4 that France no longer wanted the "negative burden" of migrants being kept on its soil who wanted to cross the Channel.
"It's a consequence [of Brexit]. It's not a punishment. It's an uncomfortable consequence for Britain.
"When it comes to border management, we will have to find a new agreement, definitely, because you can't make as if nothing has happened. And we all know that the vote for Brexit was mainly expressed because of migration and immigration issues. So, it has an impact and we cannot continue like this."
Danjean is acting as a spokesman for the election campaign of Juppe, widely regarded in France as the frontrunner in the presidential race.
"I cannot imagine a French politician and a French president telling people, 'Well, you know, the Brits have decided to leave but we have to enforce the border at our border.' This would be very hard to explain," he said.
He added that an effort should also be made on the British side of the border.
Earlier this year, French Economy Minister Emmanuel Macron told the Financial Times that French migrants could be free to enter the UK if Britain left the EU.
"The day this relationship unravels, migrants will no longer be in Calais and the financial passport would work less well," Macron warned.
A spokesperson for the pro-Brexit campaign Leave.EU dismissed the claims at the time.
Jack Montgomery said: "To be clear, [the] Le Touquet treaty has only been in place since 2004. The migrant camps were in Sangatte before that time, not Kent, because France and the UK are separated by the English Channel."
Downing Street told the BBC it expects the Le Touquet agreement to continue.