BBC must stop 'false & negligent' Raqqa coverage, say Kurds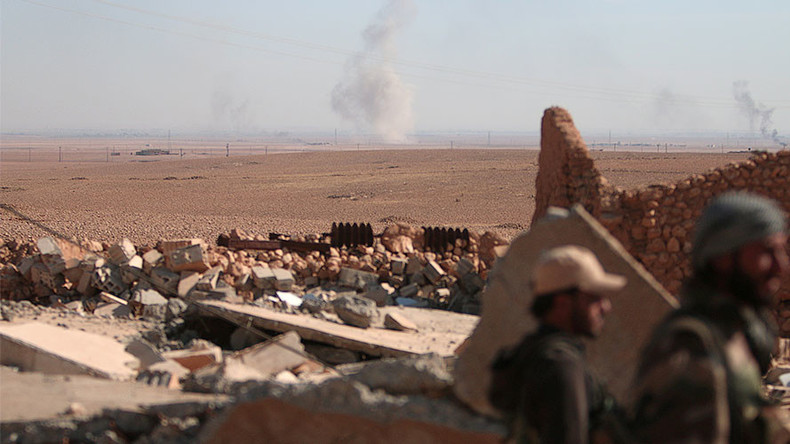 A Kurdish rights group has accused the BBC of "false and negligent" reporting on Kurdish involvement in the campaign to liberate the Syrian city of Raqqa, the de facto capital of Islamic State (IS, formerly ISIS/ISIL).
In an article posted to the group's website and backed by MEP Julie Ward, Lord Rea, Hywel Williams MP and a number of NGOs and academics, the Peace in Kurdistan campaign slammed the broadcaster for "spreading false news … when covering the Raqqa operation."
The group has singled out a story that characterized the Kurdish role in the offensive, dubbed Wrath of Euphrates, as "problematic."
"Kurdish fighters are accused of expelling Arabs from areas they've taken in the north and Raqqa has an overwhelming Arab majority," writes the broadcaster's Turkey correspondent, Mark Lowen, in the analysis section of a news story about the campaign.
Peace in Kurdistan disputes the claim, saying the BBC relied on a single Amnesty International report without properly fact-checking the information or considering the response of the Rojava's administration, the Kurdish-led governing body of the self-declared autonomous region in northern Syria.
The group also noted that a number of different Arab, Turkmen and Assyrian groups are involved in the offensive.
"An important number of those participating in the operation are people from Raqqa. The post-liberation process of the city will be directed by the Raqqa Military Council. The Kurds are going to withdraw after liberation. Hence, Raqqa is going to be governed by Raqqans," the group writes.
"The BBC has an important role in shaping public opinion, and spreading false and incomplete information about the practices of the SDF [Syrian Democratic Forces] is extremely counter-productive for those involved in this existential fight, and those supporting these efforts abroad."
The US, France and Britain are offering air support to the ground campaign to take back the city, which has been under IS control since early 2014. The offensive, launched earlier this month, is led by the SDF, an umbrella coalition comprised of Kurdish and Arab rebel units. The Syrian Kurdish People's Protection Units (YPG) form the core of the alliance.
RT approached the BBC for comment. The broadcaster is yet to respond.