Foreign Office recalls files revealing 'SAS role in the Sikh genocide'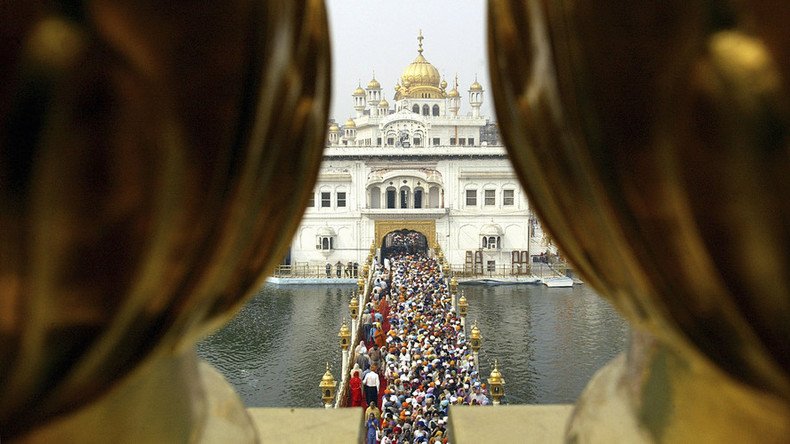 The British Foreign Office has withdrawn secret files from the National Archives about the 1984 Amritsar massacre, which was allegedly backed by the SAS.
The files, which were released in summer 2016, have been recalled amid fears they contain details about the 1984 massacre at the Golden Temple at Amritsar in which hundreds of Sikhs died.
The tragedy occurred after the Indian Army stormed the holy site, which was being occupied by Sikh separatists.
The files were taken back after a note was found by a researcher which may refer to the long rumored SAS involvement in the operation.
The note reportedly contained "an Indian request for military assistance in the setting up of a National Guard for internal security duties."
It is claimed that the note was written by a member of diplomatic staff at the time and that the Ministry of Defence (MoD) was copied in.
The new claims come ahead of a major trade visit to India by Prime Minister Theresa May.
The Sikh Federation told the Mail on Friday that May was "being pressured to come clean about the role played by the SAS in the Sikh genocide in the 1980s."
"There is increasing evidence that Margaret Thatcher's administration worked more closely with the Indian government than was known at the time.
"Vital new documents have been removed from the National Archives," they said.
The Federation called for a full inquiry into the allegations.
A Foreign Office spokesman said the department had merely "borrowed" some of the files to "read the content following concerns raised by the Sikh Federation" and would return them shortly.
"The issue of SAS advice prior to Operation Blue Star was dealt with in the 2014 report by the Cabinet Secretary. These files contain nothing about this incident," the spokesman added.
You can share this story on social media: