British spies say ISIS leader escaped Mosul as Iraqi forces stormed city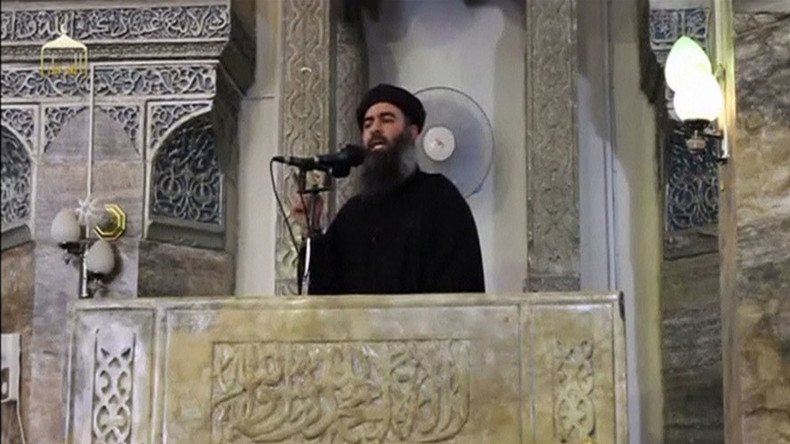 The leader of Islamic State, Abu Bakr al-Baghdadi, who urged his followers to "not retreat" from Mosul when faced with Iraqi forces, has fled the city himself, British Foreign Secretary Boris Johnson has revealed.
The terror leader's reported escape comes after al-Baghdadi released an audio recording telling his followers to keep fighting until the bitter end to hold the city, which is Islamic State's (IS, formerly ISIS/ISIL) last major foothold in Iraq.
Al-Baghdadi told his followers in Arabic to "make their blood flow like rivers."
Speaking in the House of Lords, Johnson, said: "It is a cruel irony that some of the intelligence we have, you may know, suggests that the gentleman in question has actually vacated the scene himself and is nonetheless using internet media to encourage people to take part in violence."
It is believed that the IS leader may have fled using a series of underground tunnels that were uncovered by Iraqi forces. Johnson did not say where al-Baghdadi might be.
The foreign secretary assured MPs that IS would be driven out of Mosul, which has been governed by the terrorist group since June of 2014.
"The House can be sure that Daesh [IS] will be driven from Mosul, but this is the toughest task that Iraq's security forces have yet encountered, and success will take time."
Johnson warned that IS extremists were becoming increasingly violent as their defeat becomes inevitable.
"The terrorists have threatened to inflict a scorched earth campaign once the loss of Mosul becomes inevitable.
"Already, they have set oil wells ablaze and destroyed a sulphur plant south of the city, releasing clouds of noxious gas.
"Daesh's vindictiveness in defeat may cause many of Mosul's people to flee," he warned.
US-backed coalition forces stormed across Mosul's eastern border on Tuesday after two weeks of advancing through surrounding IS territory.
They have continued their push despite a pair of attempted car bomb attacks on their positions on Thursday.
Al-Baghdadi is the second most-wanted man in the world, after Al-Qaeda's Ayman al-Zawahiri, and has a huge bounty of £8 million on his head.
You can share this story on social media: