Military charity Help for Heroes paid off former staff to tune of £158,000
Published time: 2 Nov, 2016 14:47
Edited time: 5 Nov, 2016 15:22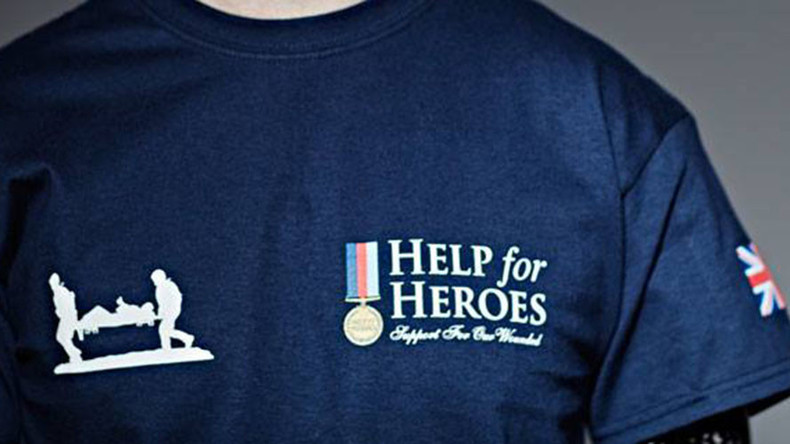 Top military charity Help for Heroes paid off former staff at a cost of £158,000 (US$195,000) according to a report by the Charity Commission.
Under a section of the report titled 'Mismanagement/poor control', the report said investigators had also heard "accusations that employees at Tedworth House who raised concerns had been bullied, and that payoffs to former employees totaling £200,000 had been made from 2011 to 2015."
It was found that "while the settlement of these claims are [sic] a matter for the charity," it was able to ensure "that the trustees had fulfilled their trustee duties by following an appropriate process when making these decisions."
The report also recommended a review should take place at the Tedworth House recovery center run by the charity to ensure soldiers and veterans there were safe.
The Commission was happy that in light of the issues raised the charity was taking corrective measures including a review of governance and management policies.
"We are committed to doing our best for our veterans and are glad the report shows that we are always striving to improve the support we give to those who rely on us," Chairman of Trustees at H4H Alex Scott-Barrett told the Times newspaper
Statistics released in February indicate something of the scale of wounds which charities like Help for Heroes are expected to deal with after the wars in Iraq and Afghanistan.
They showed that more than 10,000 physical wounds were sustained by British military personnel during the Afghan War alone and psychological injury remains rife among UK veterans who have returned home.
The grim figures were in a report by the Defence Statistics branch of the Ministry of Defence (MoD).
They were compiled by the UK's cutting-edge military field hospital, which operated in the war-torn state between April 2006 and 2014. The year 2014 marked the official end of Britain's combat role there, codenamed Operation Herrick.