Is Guy Fawkes back to finish the job? Parliament evacuated days before Bonfire Night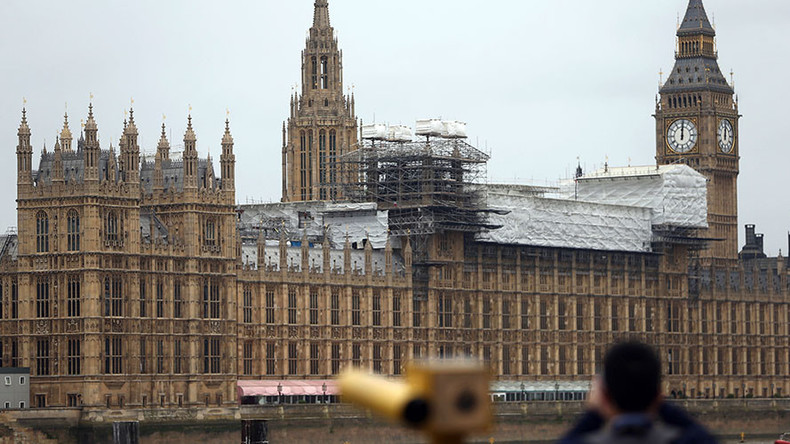 Were British police preparing for a second gunpowder plot when they evacuated Parliament on Monday morning?
Metropolitan Police officers evacuated all staff from the House of Commons in what appears to have been a pre-arranged security drill.
Bystanders and political journalists tweeted photos of hundreds of people waiting outside the historic Palace of Westminster in the autumn sunshine.
Given the security exercise comes five days before Bonfire Night, it begs the question: are Britain's security chiefs on standby for the return of Guy Fawkes?
"Remember, remember the fifth of November, gunpowder treason and plot," so goes the popular nursery rhyme in honor of Guy Fawkes Night, the unique British holiday marked every autumn.
Also known as Bonfire Night, the festival is an annual commemoration of the failed attempt by Guy Fawkes and his fellow conspirators to blow up Parliament and kill King James I, a devoutly Protestant monarch who persecuted English Catholics.
Had it been successful, the Gunpowder Plot would have destroyed the entire House of Lords, killing everyone in the building.
Fawkes, an English Catholic and military veteran, was apprehended along with his fellow plotters at the last minute, found guilty of treason and hung, drawn and quartered.
The story provided the inspiration for the comic novel and blockbuster 'V for Vendetta', about an anarchist freedom fighter's attempt to take down a fascist British government.
Are British police anticipating a similar plot?
You can share this story on social media: