Robots could put more than 1mn Brits out of work by 2030 – study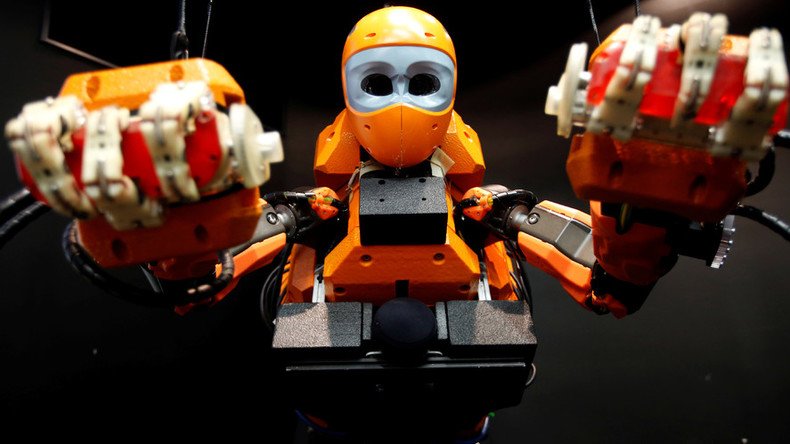 More than 1 million jobs could be automated by 2030 as part of a fourth industrial revolution powered by artificial intelligence (AI), according to research by Oxford University and consultancy firm Deloitte.
The study found there is a 77 percent probability of 1.3 million "repetitive and predictable" administrative and operative roles being automated within 15 years.
More than 850,000 public sector jobs – including teachers, social workers and even police officers – could also be replaced by computer programs.
Although the figures appear to herald a future blighted with mass unemployment, Deloitte claims automation has created more work than it has destroyed over the past 140 years.
As a result of automation, the number of admin jobs in local government could drop from 87,000 in 2015 to just 4,000 by 2030.
Researchers found jobs which require a high degree of personal interaction or strategic thinking were less likely to be impacted by the forward march of technology.
Teachers, social workers and police officers face a 23 percent chance of automation, while finance directors and CEOs have a 14 percent chance of being automated.
"We are already seeing examples of technology playing a role in the public sector," said Mike Turley, Deloitte's global public sector leader.
"Robotic processes are supporting local government in their data entry, driverless trains are becoming more widespread and sensor technology is being used in hospitals and care homes to monitors patients and give nurses and carers more time for quality patient interaction.
"Automation will not displace employees overnight. Its impact is gradual and manageable and there could well be social or political resistance to the full deployment of technology in place of people.
"Our wider research on automation also shows that while jobs are displaced by automation, new, higher-skilled and better paying jobs are created as a result," he added.
You can share this story on social media: