Zac Goldsmith MP to resign over Heathrow expansion, triggering by-election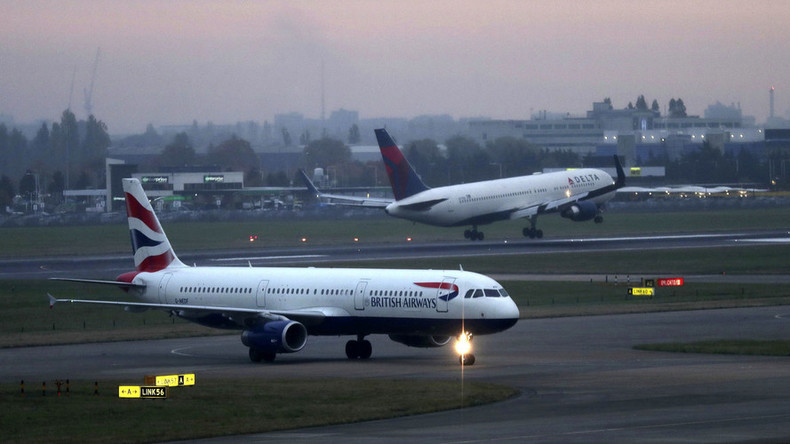 Conservative MP Zac Goldsmith has confirmed he will resign from Parliament in protest over the government's decision to expand Heathrow Airport with a third runway.
The member for Richmond Park and Kingston, who ran an unsuccessful campaign for London mayor this year, announced his resignation moments after the decision was made public.
Foreign Secretary Boris Johnson is also expected to oppose the plans, opening up a potential rift in the cabinet.
London Mayor Sadiq Khan, who like Goldsmith campaigned on an anti-Heathrow expansion ticket, described the move as "the wrong decision for London and the whole of Britain" during the mayoral election.
It is understood he informed his local constituency of his intention to resign this morning.
In July, Goldsmith said he was "committed to triggering a by-election" by resigning his seat, but that he was not "committed to standing in a by-election."
"I don't think we'll lose this battle," he told LBC Radio at the time.
"I'm committed to fighting Heathrow expansion… I think it's the wrong decision, not just for Richmond and North Kingston but for the whole of London.
"For all the possible reasons, it's the wrong answer."
The controversial decision to expand Heathrow will expose fresh divisions within the cabinet, with Johnson and Education Secretary Justine Greening expected to oppose the move.
Prime Minister Theresa May herself once opposed the plan to expand Heathrow, according to a now-deleted page from her website titled 'No to a third runway at Heathrow' and retrieved by Politics.co.uk Deputy Editor Adam Bienkov.
"Many local people will be devastated by the Government's decision to proceed with a third runway," the page read.
"The Expansion will result in thousands of additional flights, increased noise and more pollution for thousands of people. There is still a long way to go before the runway is built and Theresa is continuing to campaign against it."
Both Labour and Conservative governments have delayed making a decision on expanding airport capacity in the south of England for nearly two decades.
Some 783 new homes will need to be demolished for the third runway at Heathrow, according to the Airports Commission. It is unlikely to be operational before 2025.
Khan said he will challenge the decision and will explore "any legal process over the coming months."
"The government are running roughshod over Londoners' views – just five months ago I was elected as mayor on a clear platform of opposing a new runway at Heathrow, a position that was shared by the Conservative, Liberal Democrat, Green and UKIP candidates in that election.
"A new runway at Heathrow will be devastating for air quality across London – air pollution around the airport is already above legal levels of NO2."
Khan said he still prefers the idea of building a new runway at Gatwick Airport, which only has one operational runway, while Heathrow already runs two.