Tory MP Andrew Mitchell blasts NatWest attempt to close RT's accounts (VIDEO)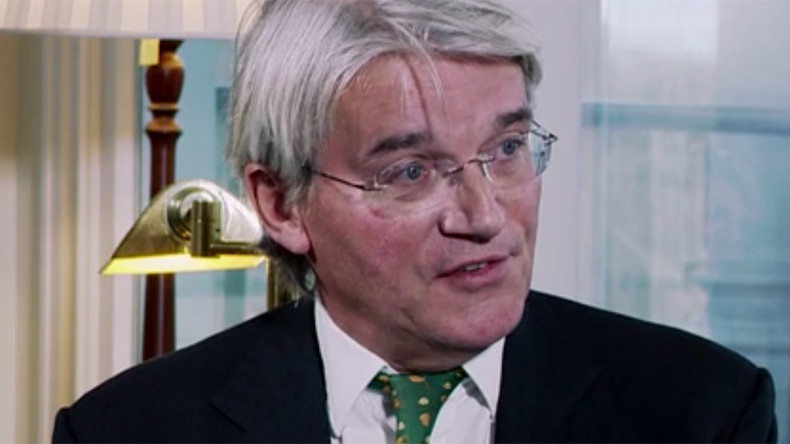 Former Conservative chief whip Andrew Mitchell MP has criticized the Royal Bank of Scotland (RBS) for the partly state-owned bank's attempts to freeze RT's UK accounts through its NatWest subsidiary.
He told RT UK's Going Underground: "It's important that RT carries interviews, if you carry interviews like this, then you are promoting free speech, and I wouldn't want to put RT out of business."
His support for the news channel comes in spite of his harsh criticism of the Russian government.
Last week the member for Sutton Coldfield told MPs in the House of Commons: "The Russians are doing to the United Nations precisely what Italy and Germany did to the League of Nations in the 1930s, and they are doing to Aleppo precisely what the Nazis did to Guernica during the Spanish civil war."
RT was informed on Monday that its accounts with NatWest would be closed by December. The bank said the decision took "careful consideration" but did not explain its motives. The British government, which is the main shareholder in the RBS group, denied any involvement.
The bank quickly appeared to back down following objections from Moscow and the channel's fans and supporters.
Later in the interview, Mitchell also told Going Underground host Afshin Rattansi that Britain's intervention in Libya five years ago had been the right decision.
"The intervention by Britain and France in Libya was a humanitarian intervention, we intervened to stop a bloody massacre in Benghazi and that was the purpose of our intervention," he said.
The full interview will be aired on Saturday, October 22, at 11:30am on the RT channel, available on Freeview 135 and Sky 512.
WATCH MORE:
You can share this story on social media: