'The 3 Million': EU nationals demand MPs safeguard 'right to remain' after Brexit
Published time: 18 Oct, 2016 11:37
Edited time: 19 Oct, 2016 13:41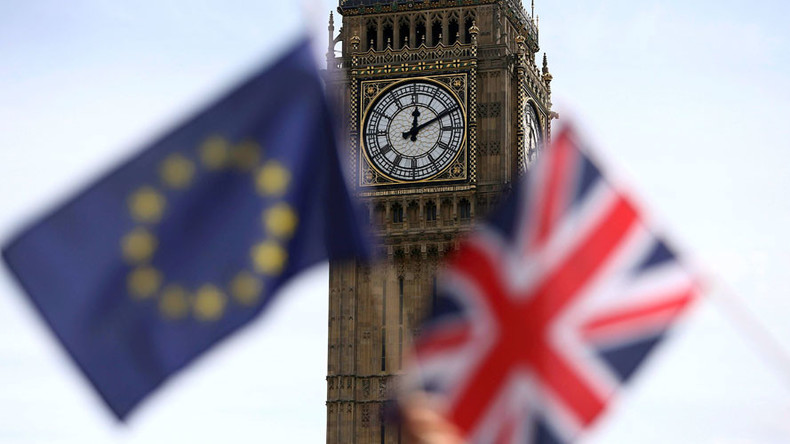 Europeans resident in the UK assembled in Parliament on Tuesday to demand MPs safeguard their rights after Brexit.
Citizens from several European Union member states helped launch the new pressure group 'The 3 Million' in the Houses of Parliament, aiming to pressure MPs to defend EU nationals' rights over the coming years.
"There's a widespread feeling among EU citizens that we have been unfairly treated since the referendum," said the group's French chair, Nicolas Hatton.
"The rise in hate crimes toward us and the insistence of the government to consider us as bargaining chips in the future Brexit negotiations has created unprecedented anguish and anxiety in our communities and we will welcome the support of the representatives of the British people today and in months to come."
The 3 Million demands the right for EU citizens to remain in Britain after it has left the European Union. The group, which counts the support of civil rights organization New Europeans, also vowed to engage with employers on matters of foreign recruitment.
Campaigners also launched the #FairDealNow push on social media, encouraging others to join in and express their support for Europeans living in Britain and Britons living across the EU.
Hatton's co-chair, mental health researcher Anne-Laure Donskoy, told the meeting: "I am one of three million EU citizens in this country, lived here 30 years, and today I feel I don't have a voice, I feel I don't have rights and potentially what is going on is going to wreck my future."
The launch of the campaign comes after Conservative councillor Christian Holliday called for Remain voters to be charged with treason. The Guilford politician launched a petition on the official Parliament website demanding that the 1848 Treason Felony Act be updated with "offenses" such as "to imagine, devise, promote, work, or encourage others" to support EU membership.
He added to the list of proposed felonies: "To conspire with foreign powers to make the UK, or part of the UK, become a member of the EU."
Holliday was reportedly suspended until the next council meeting.