Baywatch, beasts & Brexit: Pamela Anderson asks to meet PM Theresa May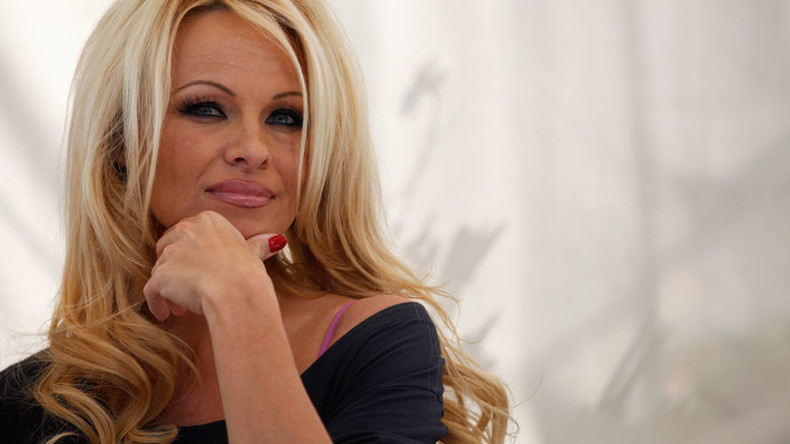 In a letter to the British Prime Minister, Hollywood actress Pamela Anderson has told Theresa May that while Brexit is 'complicated', stopping circus animal acts is much easier and they should meet to discuss it.
Anderson, who is best known for her leading role in the long-running US television show Baywatch, shared her thoughts on Britain's geopolitics and animal rights, a cause she has long held dear.
"One of the things that I love the most about the UK is its strong reputation as a nation that opposes cruelty to animals. That's why my mouth dropped when I learned that Britain still has not banned wild animals from circuses," the 49-year-old wrote.
"With all due respect, Brexit is complicated, but kissing circus animal acts goodbye is easy as pie. Animal acts are embarrassingly archaic and have no place in modern Britain – or anywhere else ... I'm currently in the UK and would welcome the chance to meet with you about this issue."
In her open letter, she quotes a government consultation which shows that 94 percent of Britons would like to see a ban on wild animals in circuses.
"Animal acts are embarrassingly archaic and have no place in modern Britain – or anywhere else – and I urge you to join the growing list of nations around the world that have put an end to this form of abuse," she writes.
The PM, who will be bogged down in Brexit talks for the foreseeable future, has yet to comment on the letter.
Anderson is a vegan and prominent animal rights campaigner, often partnering up with US-based People for the Ethical Treatment of Animals (PETA).
In February 2014, she appeared in a nude photo shoot for a Valentine's Day-themed PETA ad urging pet owners to keep their animals indoors and cuddle them during the winter.
The Canadian has also campaigned against seal hunting in her native country and alongside environmental group the Sea Shepherd Conservation Society.