Ex-Cameron aide launches lobby group… without govt watchdog's approval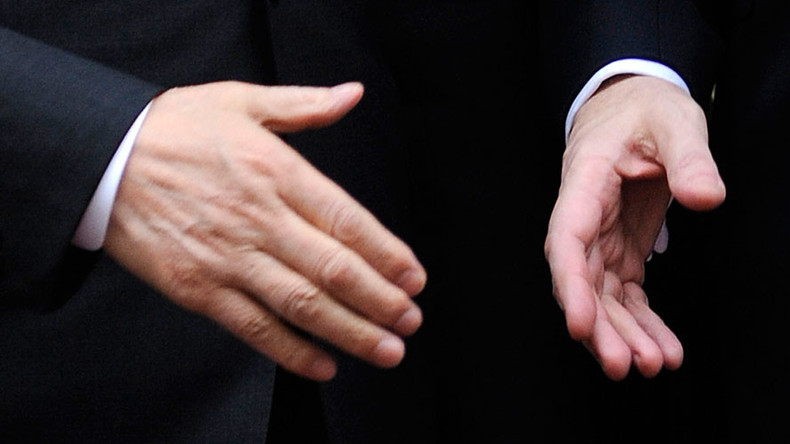 A former aide to David Cameron has come under fire for launching a lobbying firm without getting clearance from a government watchdog responsible for monitoring the business appointments of former civil servants.
Ameet Gill, who worked as Cameron's director of strategy, launched Hanbury Strategy – a consulting agency with a focus on Brexit.
Under rules regulating links between business and government, Gill was supposed to have cleared his new role with the Advisory Committee on Business Appointments (ACOBA) before setting up the firm and taking on clients.
Although Acoba has no powers of enforcement after launch, the committee can advise the prime minister to block an appointment if it's deemed inappropriate.
"I would like to register the committee's concern that Mr. Gill's consultancy and the fact that it had already secured clients was announced before the committee had had the opportunity to offer its advice," Committee Secretary Nicola Richardson wrote in a letter to Permanent Secretary for the Cabinet Office John Manzoni.

"To fulfill the remit given to it by government the committee needs to be able to consider an application fully and freely before offering its advice. It is impossible to do this in a way that will command public confidence if an appointment has already been announced and taken up."
The watchdog noted that Gill would have to gain approval for every new client the company wins over the next two years.

"Ameet has always been clear that he will comply with all the standards set out by the Cabinet Office, and will continue to do so," a spokesperson for the company said.
Acoba has called out a number of officials for taking appointments without approval in recent months. Over the summer, it emerged that a former top advisor to Prime Minister Theresa May took up a prestigious lobbying job without getting clearance. She has since left her post at the lobbying firm and was appointed May's joint chief of staff.
Former Chief of Defense People Sir Andrew Gregory was also reprimanded by Acoba last month for taking a job as chief of the armed forces charity SSAFA without first going through the proper protocol.