UK Muslims view anti-extremism efforts as 'spying programme'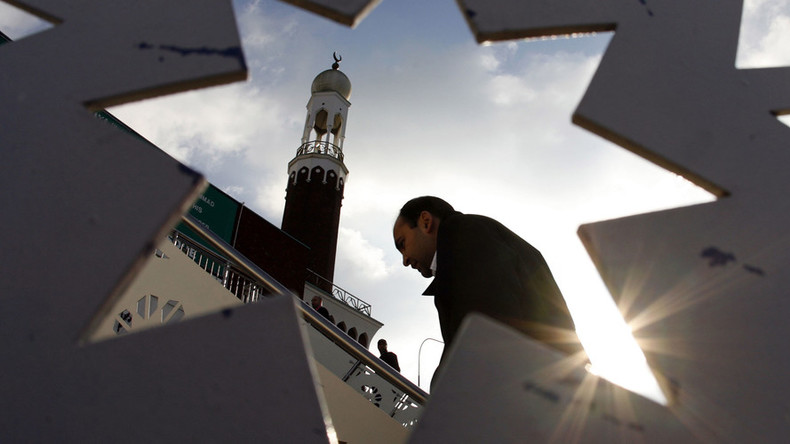 Muslim communities in the UK regard Prevent – the government's anti-extremism strategy – as a "spying programme" which targets followers of the Islamic faith, according to the UK's terror law watchdog.
The Independent Reviewer of Terrorism, David Anderson QC, said Muslim fears around the controversial programme were "exaggerated" but "very real."
Speaking to BBC Radio 4's Today Program, Anderson called for an independent review and overhaul of the controversial strategy, which was set up to counter radicalisation.
"There is a strong feeling in Muslim communities that I visit that Prevent is, if not a spying programme, at least a programme that is targeted on them," he said.
"In some cases it is even felt it is targeted not just at Islamist terrorism or extremism, but at the practice of Islam. People who pray or who wear the veil, for example, are sometimes felt to be under suspicion."
"Now, I'm sure those fears are exaggerated, and they are certainly not what the programme is supposed to be about, but the fact is that they are very real," he added.
Anderson called for an independent review of the Prevent program to restore trust among Muslim communities. The barrister also said there should be greater transparency about what the program is doing and better engagement with the Muslim community.
"The government has to be more open about what it is doing, and it has to subject itself to some kind of independent scrutiny that can judge whether it's effective or whether it isn't," Anderson said.
Despite the criticism, he did not call for Prevent to scrapped completely.
"The unpalatable fact at the moment is that there is a serious problem of Islamist extremism in this country," he said.
Shadow Minister Ben Wallace defended the Prevent program, saying it carries out "difficult and challenging work" which is making a positive difference in the country.
"Prevent works best when delivered in partnership with communities. That is why Prevent coordinators and civil society groups are working around the country to build close relationships with families and consult communities on how best to respond to the threat to inform local Prevent programmes," Wallace said.
You can share this story on social media: