'Impartial' BBC drops show after jokes about Queen's sex life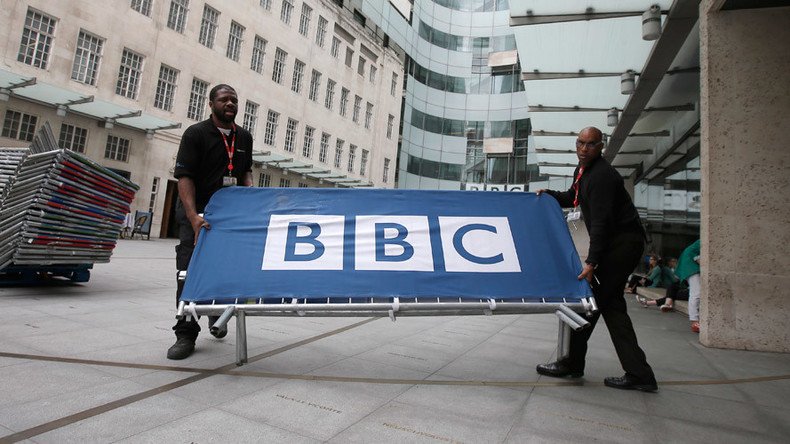 The BBC has dropped a show following jokes about the Queen on her 90th birthday. David Baddiel's Don't Make Me Laugh was axed after it featured a segment in which comedians discussed the monarch's sex life.
"I'm hoping maybe to pitch it again once we get past the 1960s. Oh no, wait a minute, it's 2016," Baddiel tweeted following the news.
The radio show challenges comedians not to make a live audience laugh while talking about a topic selected for them. In the controversial episode, aired in April, the comedians were challenged to "Tell us why there is nothing funny about the fact that the Queen must have had sex at least four times."
The segment was described as "personal, intrusive and demeaning" by the BBC Trust, who received 120 complaints following the episode.
Initially moving the show to a later timeslot the BBC have now dropped the show completely.
A spokesperson for Radio 4 told RT: "We're lucky to receive hundreds of great ideas from brilliant comedians who want to work with Radio 4, and we always bring a mix of returning shows to our audiences whilst also finding space for new programmes in our packed schedule. This means not all shows get re-commissioned as otherwise it would be impossible to try out fresh formats and ideas."
In 2009 a joke made on BBC television show Mock the Week in which the Queen was said to say "I'm now so old that my p***y is haunted." was deemed "sexist and ageist" by the BBC Trust, but "it would not have gone beyond audience expectations for the programme." The broadcaster's editorial standards claim to "treat controversial subjects with due impartiality."
Last year, the broadcaster refused to cover David Cameron's #PigGate incident, despite the story making headlines internationally.
Baddiel told the Radio Times last week that he believed the BBC was biased toward the left and should introduce a "Right Wing Hour."
You can share this story on social media: