Tories are 'party of the workers,' says Theresa May... while wearing £800 outfit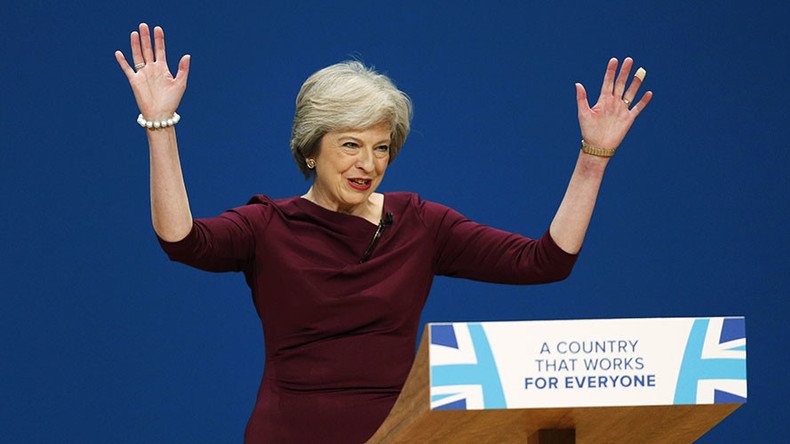 Talking the talk, but not quite walking the walk, Prime Minister Theresa May used her closing speech at the Conservative Party conference on Wednesday to make a pledge to create "a society that works for everyone," while flaunting a rather pricy outfit.
While the Tory leader repeatedly said hers was "the party of workers," her sartorial choices were not quite that accessible to the average Brit.
The PM's burgundy structured dress from German luxury designer Escada is said to be worth a steep £600 ($765). Her twee mid-heel pumps are from Russell & Bromley's newest collection and sell at a humbler £165 ($210).
And while the dress was on its second outing – May was first seen in it after her appointment as Conservative leader – the cost of her outfit stood in stark contrast with her rhetoric on wages and pay cuts.
According to the Office for National Statistics, the average Briton is living on a £26,500 ($33,778) annual salary in 2016, but one in five of new jobs created have been in sectors where workers are paid under £17,000 ($21,669) for a 40-hour week.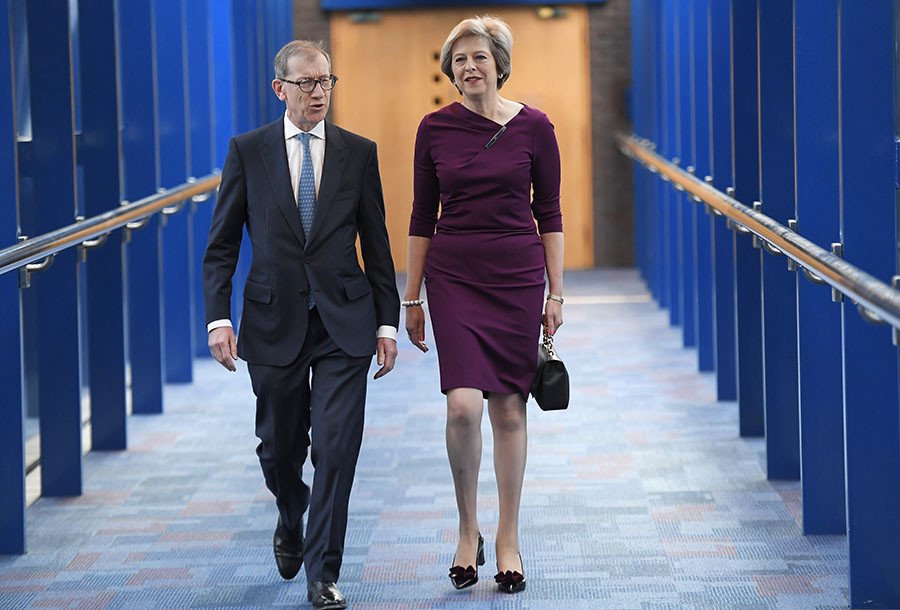 While May, who earns £143,462 ($182,860) per year, can splash out on an "outfit of the day" worth hundreds of pounds, the average British man or woman on average spends just over £20 ($25.50) on clothing or footwear per week.
She has made an improvement on 2015, however, when the then-home secretary was photographed wearing a Roland Mouret navy blue dress costing a cool £1,365 ($1,740).
You can share this story on social media: