Busted brothel-owning Birmingham pensioner claims he lent millions in profits to Greek PM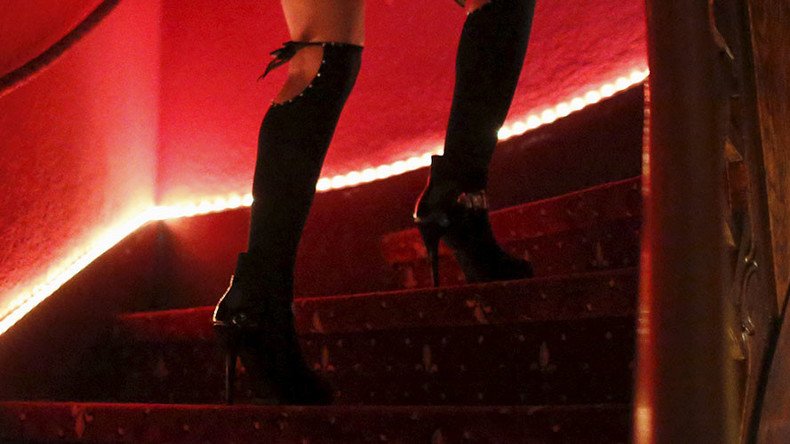 A pensioner who is thought to have made millions of pounds running a brothel in Birmingham claims he lent all his money to the Greek government to help the country out of their financial crisis.
Achilleos Neophytou is said to have earned £7 million ($8.9 million) operating a sex parlor called the Libra Club in Birmingham, where up to 200 professionals visited every day.
The 66-year-old, however, rejected the term 'brothel' and told reporters on camera the business was "a public service."
Neophytou appeared at Birmingham Crown Court alongside five others last week and pleaded guilty to keeping, managing or assisting in the management of a brothel for the purposes of prostitution.
After appearing in court, Neophytou, who is on bail, told reporters that all kinds of professionals visited the sex parlor, including lawyers and doctors.
When asked by reporters where his profits went, he replied: "Ahh, where's the money, that's a good question. Poor Tsipras was running out of money, you know, Greece.
"And we lend them to Tsipras!"
Neophytou appeared in court alongside his son, Stefanos, 25, who also faced charges.
"People assumed we were making millions, we was working hard, service to the community, but other people, they have got different ideas," Neophytou said.
"Solicitors were coming there, lawyers were coming there, doctor were coming there, it was a service to the community.
"It was not a brothel," he claimed.
When asked by a BBC reporter: "You were running a club where people went to have sex with prostitutes, isn't that a brothel?" Neophytou replied: "No, because even you, you say it was a brothel, how do you know it was a brothel?"
Police raided the Libra Club in February 2015 after suspecting the venue was a "highly profitable brothel," employing up to 20 women at any one time and attracting up to 200 customers each day.
The other defendants were: Marilyn Egan, 65, of Elmwood Court, Pershore Road, Edgbaston; Anita O'Donnell, 55, of Slade Lane, Hall Green, Ogun Olufunlola, 30, of Roseby Street, Spring Hill; and Martin Tierney, 60, of Yew Tree Villas, Sheffield Road, Sutton Coldfield.
Sentencing has been adjourned until October 17.
You can share this story on social media: