Queen's English will be unrecognizable by 2066, thanks to TV and immigration - experts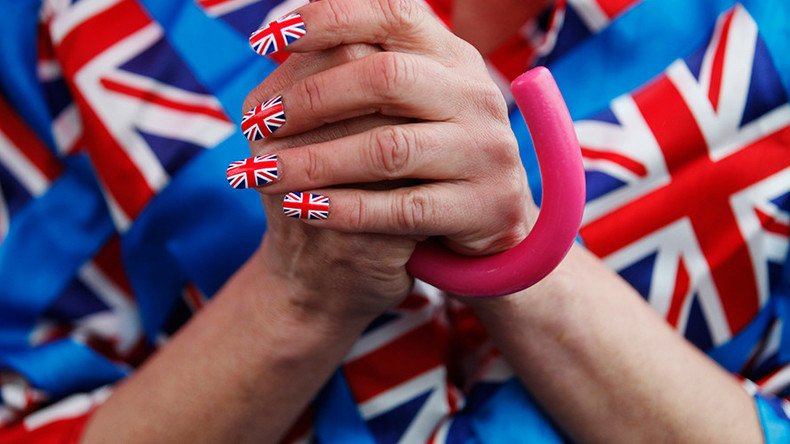 American television shows, computer voices, and immigration will drastically reshape Britain's regional accents over the next 50 years, linguists predict.
In a report published by academics at the University of York, linguistic experts said the UK will lose all its local dialects and phrases by 2066.
Researchers believe the shift will be driven by young people, with economic class playing a less important role in the evolution.
American television will play a large role in the changing English language, as will people speaking with computers, many of which are developed in California and use American English.
Cities like London could see the pronunciation of words change dramatically as a result of migration.
The report's co-author, dialogue and dialect coach Brendan Gunn, predicts Londoners could drop the 'th' sound completely, because many migrants in the city struggle to pronounce the sound.
He said the 'th' sound is likely to be replaced by an 'f,' a 'd' or a 'v.'
Lecturer Dominic Watt said the Queen's English will be radically different from the way Queen Elizabeth II speaks today.
"The Queen's English spoken by Prince George as he grows up is not going to be the same as the Queen's English spoken by the Queen."
Watt said the UK has come a long way from the post-war era, when people were expected to lose their regional accent in order to be successful in a profession.
"Where once it was more or less obligatory to speak [in received pronunciation] for anyone wishing to enter the professions, the clergy, the upper ranks of the military, acting, or broadcasting, these days non-standard accents and dialects are much more widely accepted.
"We've come to realize that speaking in such and such a way isn't necessarily a sure sign of someone's intelligence, or competence."
You can share this story on social media: