Trigger Article 50 now to start real Brexit debate – Varoufakis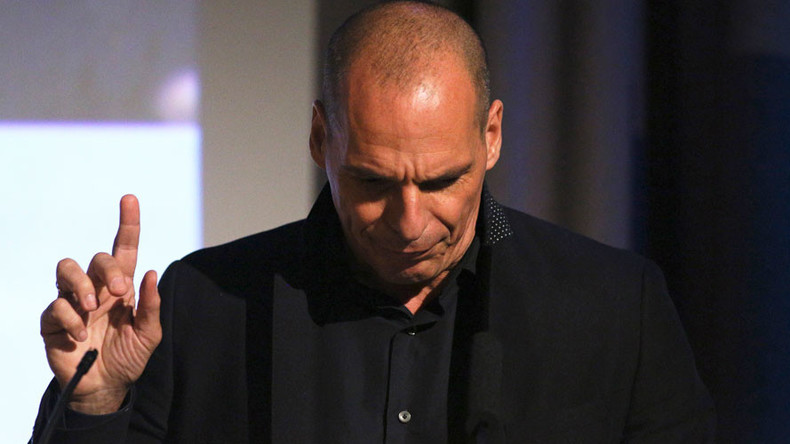 Former Greek Finance Minister Yanis Varoufakis has called on the British government to trigger Article 50 immediately and kick-start a "robust debate" on Brexit.
Speaking to the BBC, Varoufakis said he had simple advice for British politicians in the wake of June's historic referendum in which the UK voted to leave the European Union.
The academic said leaving the bloc would be difficult because of the complexity of EU institutions, likening it to a line in the famous Eagles song, 'Hotel California'.
"You can check out any time you like, as the Hotel California song says, but you can't really leave," he told BBC Radio 4's Today program.
"My advice is simple: activate Article 50, use those years as best you can and then strike a deal for the three or four years after Britain should be associated in a Norway-style agreement, and then use that period to have a robust debate on what's to come later," Varoufakis said.
"You need to create space and time during which to prepare yourself as a nation and a government.
"The discussion before Brexit was very low quality, verging between scaremongering on the one side and xenophobia on the other. There was no debate about a post-Brexit Britain."
Varoufakis said Prime Minister Theresa May hasn't triggered Article 50 yet because it is not clear what leaving the EU would actually look like.
"Proof of that is that Theresa May has not even dared to activate Article 50, because leaving is not straightforward – it's like Harrison Ford entering, as Indiana Jones, a castle, and the path behind him fragmenting – you can get in, but getting out – [it] is not at all clear how it will happen."
May has refused to give a "running commentary" on her government's plans to draw up a Brexit negotiating stance.
However, Downing Street has found itself correcting cabinet members who have made presumptions about what Brexit will look like.
Last week the PM publicly contradicted Foreign Secretary Boris Johnson's statement that the process of Brexit could start as soon as early 2017, insisting the decision to leave the EU is solely her own.