Family day out: Parents raid candy shop with help of 2 young kids (VIDEO)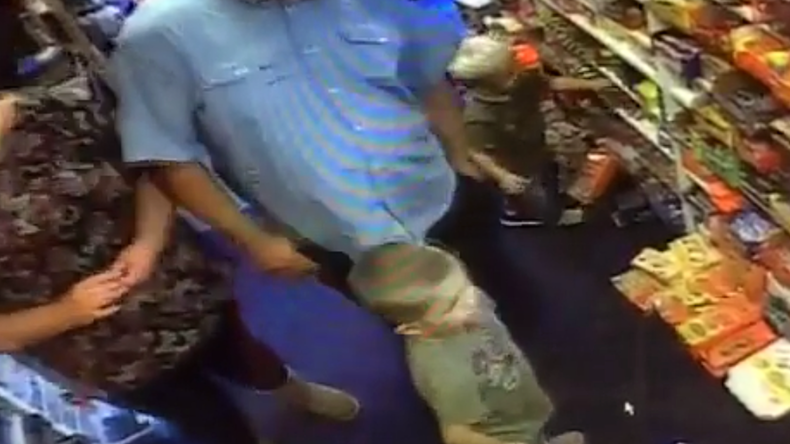 Two parents were caught on camera raiding a candy store in Leighton by stuffing their pockets with confectionary with the help of two children, and then leaving without paying.
While the couple load themselves up with sweets and seem to make no effort to hide what they are doing, the young children, who appear to be under five, also grab items from the shelves.
Shopkeeper Linzi Cosby, who runs Linzi Marie Cake Craft Supplies & Confectionary, posted the footage showing a woman stuffing sweets down her top and a man putting chocolate bars in his pockets in a bid to catch the thieves.
After an outcry on social media, the father returned, giving "a lot of excuses" and paying.
Cosby told the Leighton Buzzard Observer: "When he came in he asked to speak to the manager, and he tried to tell me that he thought his wife was going to be paying for it all.
"There was a lot of talking between us and we just told him he had to pay and he should not be getting his kids to steal.
"We have lots of school children coming into the shop daily so we expect one or two to try it, but we sell penny sweets and they come in with their coins to buy them."
Bedfordshire police are investigating.