Blair closes down his profit-making businesses… apart from some special clients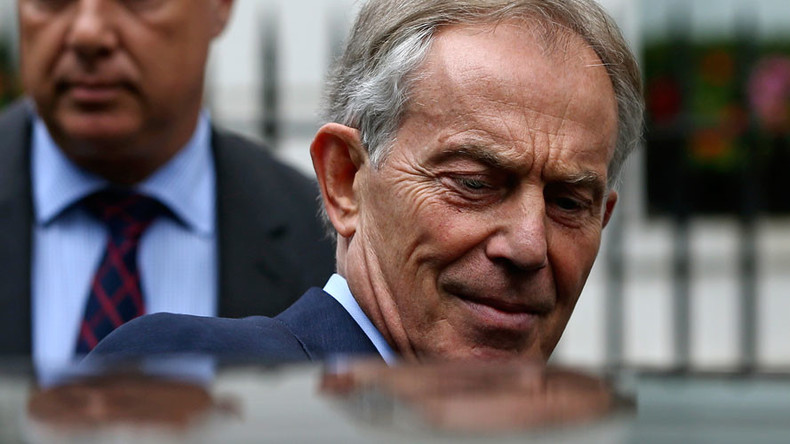 Tony Blair is not yet ready to retire but his million-pound consultancy businesses will be shutting down so he can focus on not-for-profit work. However, some private clients will still be relying on the former prime minister for special advice.
New Labour's one-time commander had been running Tony Blair Associates, as well as the Firerush and Windrush companies, which dealt with the ex PM's commercial ventures.
However, his work for banking giant JP Morgan will continue for the time being, as well as other individual clients which were left unnamed.
"Over the past nine years we have built a group of organisations employing around 200 people and working in more than 20 different countries round the world," Blair wrote in an email to his London office staff. "It is time to take this to a new level.
"I want now to concentrate the vast bulk of my time on the not-for-profit work that we do. De facto, this has been the case in the past two years but we need to reflect this change in the way we are structured.
"To this end, we are going to make the following changes: we will close down Tony Blair Associates and wind up the Firerush and Windrush structures. I will retain a small number of personal consultancies for my income, but 80 percent of my time will be pro bono on the not-for-profit side."
Tony Blair Associates annual financial statements show how Windrush Ventures, which advises governments across the world, had a £19.5 million (US$25.3 million) turnover in 2015. Profits that year were estimated at £3.5 million.
Blair's individual consultancy group Firerush was said to have made a loss in the 2014/15 financial year, but was propped up by its nearly £10 million reserves. According to Tony Blair's email to his staff, around £8 million made through Windrush and Firerush will not be donated to the not-for-profit projects he has been involved in. Some Tony Blair Associates workers are now expecting to be sacked following the end of the business.
The former PM's wealth has mostly come from his highly influential clients, but also from his many speeches - which could cost up to £16,500 a minute. He also owns a vast property portfolio including a house on Connaught Square, in London's prime real estate area of Marble Arch.
ITV News reported that friends of the former Premier believed Blair was now "fed up" with all the media coverage depicting his charitable work being at odds with his extremely lucrative business activities.
"Tony would probably now accept that there was a bit of indecent haste to make money, a bit of a mad grab [after he resigned as prime minister in 2007]," a source close to Blair told ITV.
Blair has been severely criticized for his political consultancy activities, particularly his relationship with the governments of Kazakhstan and Abu Dhabi, despite the role he had played in the invasion of Iraq.