Scared stiff: Deadly erection-causing spiders found lurking in supermarket bananas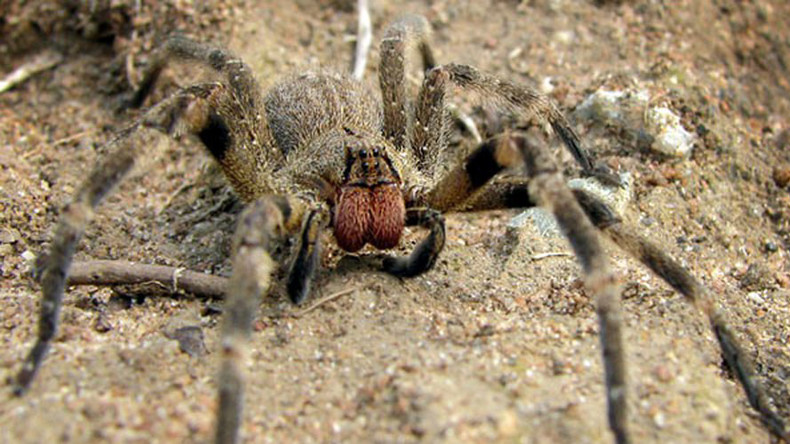 A terrified family has fled their home after finding dozens of the world's deadliest spiders, which can cause a four-hour erection followed by death, in a bunch of bananas from their local Asda supermarket.
The Brazilian wandering spiders burst out of a nest that was stuck on to a banana and spilled on the kitchen floor as Ashley Gamble, his partner Sophia Newcombe and their two young daughters unpacked their shopping.
Read more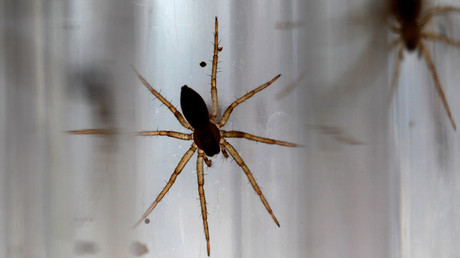 The arachnids, also known as banana spiders, have a bite that can kill in two hours and are among the most venomous on Earth.
Its venom can also cause long and painful erections in males lasting up to four hours, followed by death. A potent toxin in the venom can also cause abdominal cramps, hypothermia, blurred vision and convulsions.
Gamble told the Sun the scene was "like something out of a horror movie" and his family has been forced to move out of their home for fear of the spiders.
He says he is refusing to return to the house until Asda pays for it to be fumigated, but the supermarket has just "fobbed" him off.
"When I first went in to complain my house was full of spiders they offered me a refund for the bananas, which only added insult to injury.
"Then a worker said, 'Oh it's OK - they'll all die soon anyway,' which didn't really help.
"It'll cost hundreds of pounds to have the house fumigated and I just don't have the money.
Read more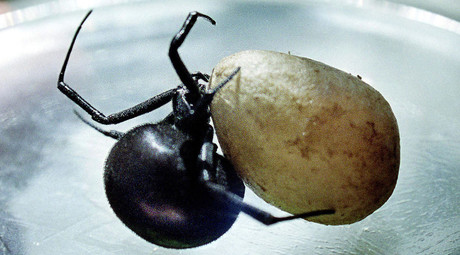 "There is no way we're going back until the house is completely cleared. I just can't risk it with the children," he added.
"The nest was around the size of a 20p piece, and they were just falling out of it onto the floor.
"I grabbed the Hoover [vacuum cleaner] and tried to suck up as many as I could, but they were running off everywhere.
"My partner was absolutely terrified. I gathered my family up straight away and we went next door."
Asda has apologized and said the incident was "extremely rare."
"All our bananas are washed and sprayed before they are transported to the UK and every single piece of fruit is manually checked for quality and stowaways," a spokesperson said.
"We sell 1 billion bananas every year and the chance of finding a spider is incredibly low, but very occasionally one hangs around to give us a fright.
"We are sorry for any upset this has caused and are keeping Mr. Gamble updated throughout our investigation."