'World's saddest polar bear' offered new home in Britain
Published time: 19 Sep, 2016 16:21
Edited time: 20 Sep, 2016 14:10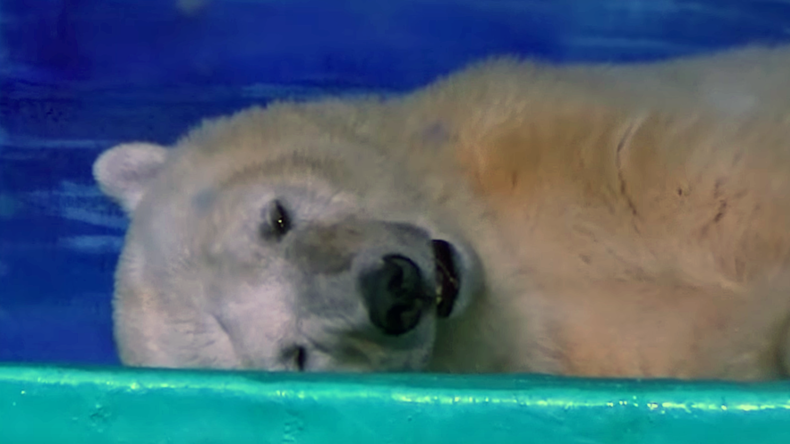 A British wildlife park has offered a new home to a depressed polar bear known as 'Pizza' who currently lives in a Chinese shopping mall.
Yorkshire Wildlife Park in Doncaster, England, has approached the Grandview Centre in Guangzhou offering to house the animal, dubbed the "world's saddest" polar bear.
Pizza came to international attention after videos surfaced online showing a "teary-eyed" bear slumped on the floor in a dimly-lit glass enclosure.
Some 330,000 people signed a petition calling for the bear to be freed from the "world's saddest zoo."
Grandview Centre deputy manager Li Chengtang told Guangzhou Daily earlier this year: "The polar bear in the aquarium is very happy."
But charity Animals Asia said conditions are still cramped with "nothing natural."
"We would be delighted to see Pizza end up at Yorkshire Wildlife Park," said Animals Asia's Welfare director, Dave Neale.
"There can be a happy ending - Pizza would not only enjoy incredible facilities, he would also be part of a community of bears."
The charity said no financial payment has been offered for the bear, out of "fear that any funds could be used to buy more animals."
Yorkshire Wildlife Park is home to four polar bears in a specially-created habitat. The facility aims to help wild animals and animals from zoos around the world.