Pregnant woman loses baby after being kicked by alleged racist thug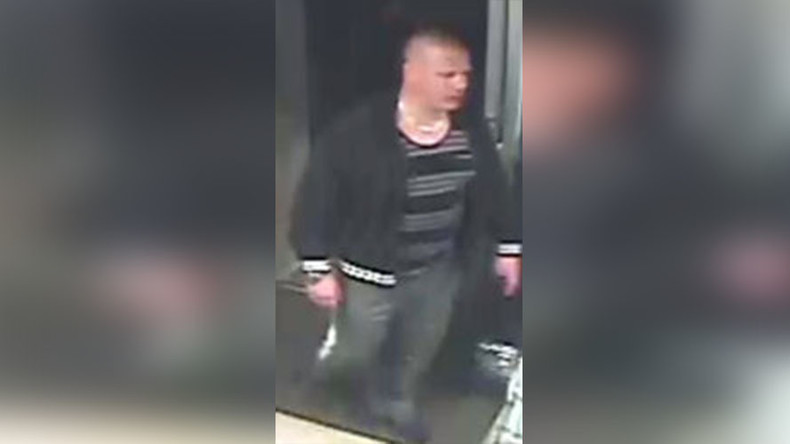 A woman miscarried after being kicked in the torso by a man after he followed her to her car and allegedly racially assaulted her in a Milton Keynes supermarket.
A 34-year-old woman was doing her shopping in a local co-op in the evening of August 6 when the suspect approached her shouting racist insults. When she left the shop he chased her to her car, attacking another man on the way by hitting him with a bag of ice and a bottle.
He then kicked the woman causing her to fall to the ground. She later lost her unborn baby. She was rushed to Milton Keynes General Hospital and later discharged.
"This racially-aggravated assault had absolutely devastating consequences for the victim, who lost her baby as a result of the attack," said Thames Valley Police investigating officer PC Richard Armitage.
"Our thoughts are with her and her family at this incredibly difficult and sad time.
"A thorough investigation is underway and we would like to speak to the man pictured as he may have information which could help with the investigation."
Police are appealing for witnesses.
A violent, racist attack on a pregnant woman in Milton Keynes. The poor woman lost her baby. Welcome to #BrexitBritain

— Rob Bates (@rtb_justsayin) September 13, 2016
Post-Brexit racism
The number of attacks on foreigners and British Muslims has grown to an unprecedented degree since June's Brexit referendum.
A National Police Chief's Council report showed last week that despite a small decline in late August, a year-on-year increase is still visible.
The surge in post-Brexit hate crime peaked at just under 60 percent in July, but is still 14 percent higher than in 2015, the figures show.
The racially-motivated murder of Polish factory worker Arek Jozwik in Harlow in late August shocked the country. Jozwik and a friend were attacked by a group of teens outside a pizza restaurant. Six youths thought to be linked to the murder were arrested.
Hours after a public vigil for Jozwik, two other Polish men in their 30s were attacked by a group of men next to a pub in Essex.