Former British PM David Cameron resigns as MP with immediate effect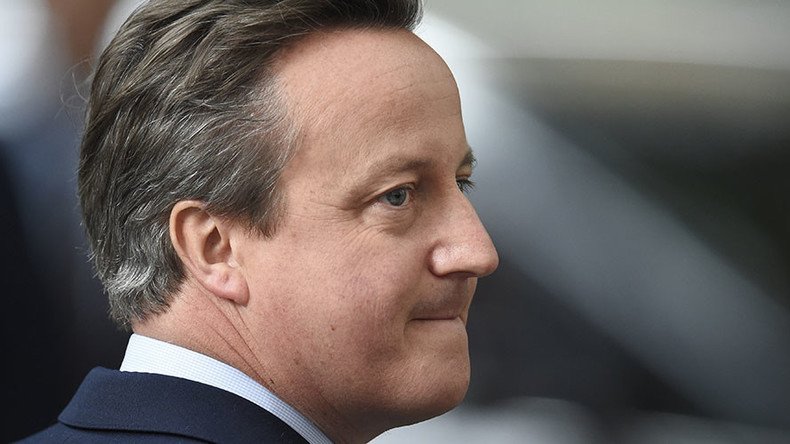 Former Prime Minister David Cameron has resigned from Parliament with immediate effect. The MP for Witney announced he was stepping down in an interview with ITV.
His resignation comes weeks after he resigned as prime minister having failed to secure a 'Remain' vote in the June 23 EU referendum.
Cameron was described as "the worst prime minister in a hundred years" by the Independent's parliamentary sketch writer Tom Peck shortly after his resignation as PM.
For some, the former PM's legacy was ruined overnight when his gamble to keep Britain in the EU and silence a rebellious minority of strongly anti-EU Tory MPs failed spectacularly and led to Brexit.
Up until that point Cameron had faced down the threat of an independent Scotland and won a general election with enough members to form the first Conservative majority government since John Major's.
The Eton-educated son of an investment banker paid the ultimate political price for his overconfidence.
For others, Cameron's legacy was always going to be a terrible one.
Coming to power under the banner of 'Broken Britain,' Britain's youngest prime minister in almost 200 years unleashed a wave of austerity policies so harsh even the International Monetary Fund (IMF) urged him rein it in.
These policies resulted in hundreds of thousands of job losses in the public sector as government departments and local councils were forced to slash their budgets.
According to Public Leaders Network editor David Walker, the central government alone sacked around 100,000 employees while the wider public sector lost a further 300,000.
Cameron's premiership saw a rapid rise in the number of food banks used across Britain.
In 2014, some 27 Anglican bishops and other leading religious figures wrote an open letter to the former PM blaming government policy on the huge rise in food poverty.
Foreign policy was considered so ineffective under Cameron that even US President Barack Obama publicly criticized it.
In an unprecedented attack on a sitting British PM, Obama sharply condemned the UK's role in allowing Libya to become a "shit show."
Obama singled out Cameron, suggesting he had taken his eye off Libya after being "distracted by a range of other things."
Speaking to ITV News, the former PM, who just two months ago vowed to stay on as MP until 2020, said he had thought "long and hard" over his choice but ultimately decided he would be a "distraction" from the work of government.
ITV News deputy political editor Chris Ship reports Cameron has no current plans for the future, "but as former PM, he can't be full constituency MP for [the] people of Witney."
DETAILS TO FOLLOW
You can share this story on social media: