Rabbi who believes Jews brought Holocaust on themselves to visit UK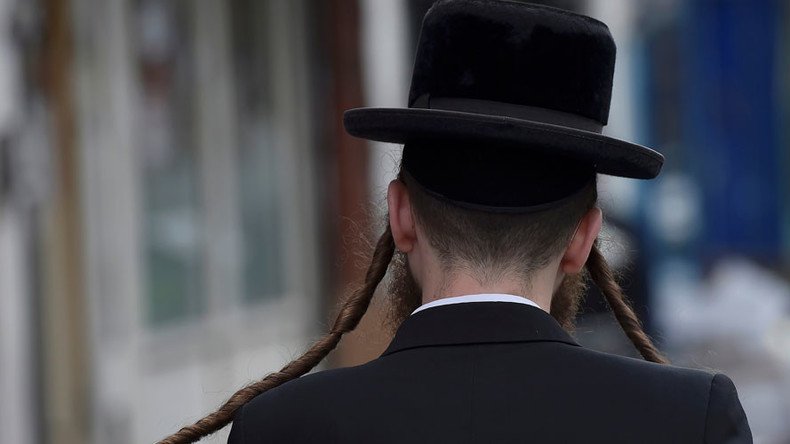 An ultra-Orthodox Jewish 'hate preacher' who has provoked outrage for his views on the disabled, women, Holocaust victims, Chinese people and homosexuals is planning to visit Britain to spread his message.
Britain's Jewish community has expressed outrage over Rabbi Yosef Mizrachi's proposed speaking tour in the autumn, with hundreds of people signing an online petition protesting his "highly offensive, bigoted and hateful views."
The Israeli-born rabbi, who is now based in New York, has said he believes autism and Down's Syndrome are the consequences of sins committed in a previous life.
He links the spread of cancer and other diseases to immorality and lack of modesty, and compares women who have lost their virginity to an open bottle of cola, saying they are "virtually nothing."
Last year, he said only 1 million "real" Jews perished at the hands of the Nazis, not 6 million.
Mizrachi has also previously stated that Ashkenazi Jews, Jews of Eastern European origin, were partly responsible for the Holocaust because of inter-marriage and the secular lifestyles they led.
After the devastating earthquake in Nepal last year, he posted a before and after image with the caption: "All the idol worshipping places in Nepal are now destroyed."
Around 500 people have backed a petition against his visit.
Daniel Jonas, who started the petition, wrote: "The signatories of this petition condemn his views and whether Jewish or non-Jewish, stand in solidarity with the Jewish community in its efforts to distance itself from extremism and condemn racism, ignorant bigotry and intolerance in whatever form it presents itself."
According to his website, he had been due to visit the UK on September 16-19. However, the reference to his visit has been removed since the launch of the petition.
Mizrachi told the Jewish Chronicle he is "surprised" by the opposition to his trip, questioning why people should object considering his visit was "at a private invitation of one person to speak at their house."
Mizrachi has more than 6,000 YouTube subscribers and more than 18,400 Facebook followers. He claims to have brought more than 50,000 Jews back to Torah observance.
It is not the first time the rabbi has visited Britain. In 2014 he spoke at several synagogues in London and to students at two Jewish secondary schools.
You can share this story on social media: