Military charity blasts claims of veterans 'exaggerating' post-conflict mental trauma
Published time: 9 Sep, 2016 10:08
Edited time: 12 Sep, 2016 15:37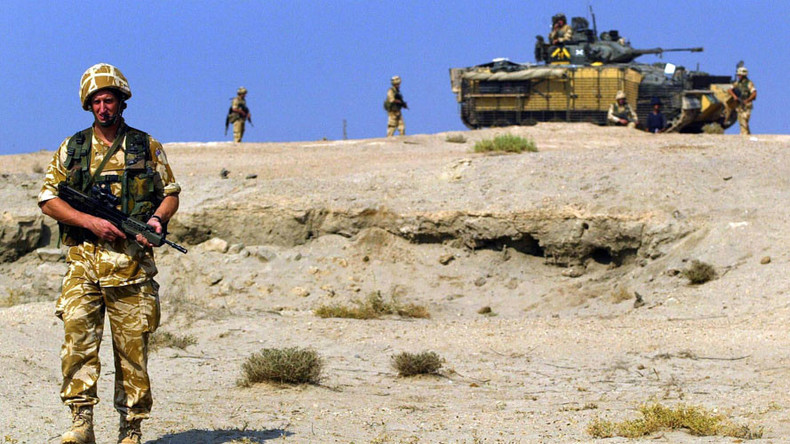 Britain's leading military mental health charity has attacked claims made last week that post-traumatic stress disorder (PTSD) among veterans is being "exaggerated."
Sue Freeth, head of Combat Stress, told the Telegraph on Friday that PTSD referrals were up 71 percent since 2010/2011 and delivered a stark warning that "untreated PTSD can have a devastating impact on veterans and their families and, in the worst cases, lead to people taking their own lives."
Her intervention follows claims by the head of another charity that PTSD has become a 'popular' condition with veterans, which some use to put themselves on a par with those who have lost limbs through military service.
Ed Parker of Walking With the Wounded, a charity endorsed by Prince Harry, told the Times last week that he had met veterans who actively looked for a PTSD diagnosis "because it sits alongside being an amputee."
"It could bring you alongside these amazing people who have survived off the battlefield.
"The heroes. It is a terribly uncomfortable conversation to have and it is one I have had with people. But to be blunt, it's reality and it's a problem that we [the charity sector] are making," he said.
He said that charities were in part to blame by exaggerating the scale of the PTSD issue in order to compete for funding.
"PTSD has become the headline of veteran mental health but actually it is a very small part of the problem," he said.
"You are always going to slightly sensationalize how you fundraise. You do that with a Mars advert or buying a McDonald's. You are always going to make it look better than it actually is, or more enticing."
Charities are all competing to get funding through donations and this has led to a kind of race to the bottom in terms of PR and marketing, he said.
Speaking to the Telegraph Friday, however, Combat Stress said it was "unhelpful" to play down levels of the condition.
Former soldiers also added their voices and said that important work had been done to de-stigmatize the issue.

Former paratrooper turned Labour MP Dan Jarvis told the Telegraph: "PTSD is a debilitating condition and no one should seek to downplay the devastating impact it can have on ex-service personnel and their families.
"PTSD remains a serious problem for our veterans. Military charities have done a great deal of work trying to reduce the stigma around mental health and it is very important that we fully support them in that work," he said.