£4bn to kick UK politicians out of parliament… for 6yr refurbishment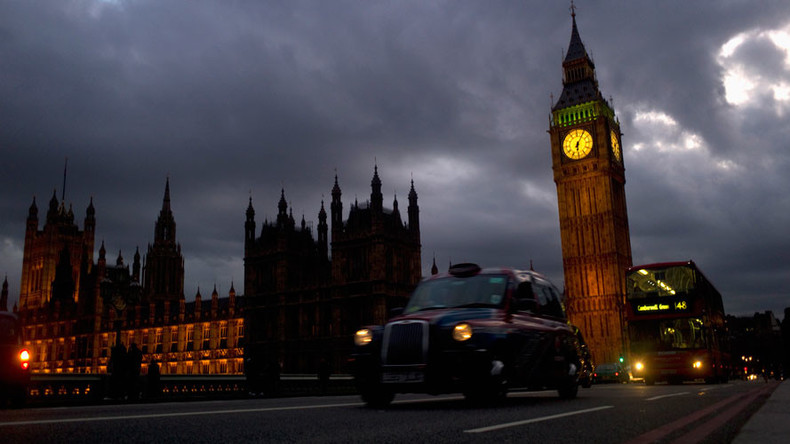 Plans to move British MPs and peers out of parliament for six years while the Palace of Westminster is being repaired could end up costing taxpayers up to £4 billion.
Tina Stowell, who co-leads the joint committee on the Palace of Westminster, said the restoration and repair work is essential and would include asbestos removal and the replacement of antiquated plumbing, wiring, and heating.
The ambitious renovation project would force MPs to move to the Department of Health building on Whitehall, while peers would be relocated to the Queen Elizabeth Conference centre across Parliament Square.
However, even if the proposal gets the go-ahead, parliamentarians would not move out until after the 2020 election.
A report from the committee organizing the restoration says it is unable to calculate the cost of its preferred option, which would involve moving MPs and peers out of the site, but backs a 2014 study by Deloitte that estimated the work could cost between £3.5 billion and £3.9 billion.
Stowell said these numbers were not set in stone, however, while noting that the budget would have to be agreed upon by the Treasury and approved by both Houses of Parliament.
"What these numbers do not represent is a budget for this project. They are high-level estimates of the broad options," she told the Guardian.
"We have interrogated them very carefully and satisfied ourselves that we can rely on them to compare the different options. What they are not is the budget that parliament is being asked to sign off."
Stowell acknowledged that the proposals were likely to encounter some resistance, given the size of the bill.
"It is a hard sell, I absolutely accept that. It's a big decision. It is lots of money. But it is also an opportunity to preserve something that is really important to us as a nation and our identity," Stowell said.
Downing Street said Prime Minister Theresa May has not yet made a firm decision on whether to support the committee's recommendations.
The report has come under fire from the SNP for failing to consider other options, which could include moving parliament to another city.
Former Scottish National Party (SNP) leader Alex Salmond said the report "does not put all the options on the table."
"It does not consider a new build parliament when it must scrutinise all possible options – and it is based on figures which were proposed in 2014.
"The UK government will effectively be asking taxpayers to pay a Westminster premium to crowbar a modern parliament into a Victorian building at a time of austerity when Tory policy is hitting some of the poorest in society, and the political uncertainty when this UK government has no plan for the UK outside the European Union," the SNP leader said.