Reich up your street: Viral sensation 'Hitler House' available to rent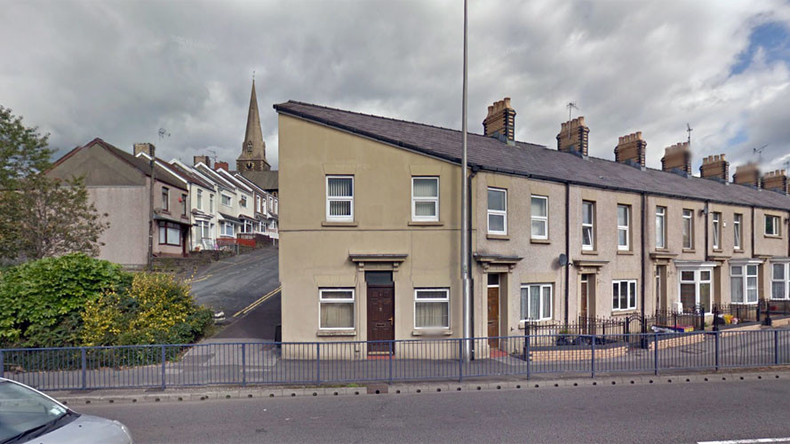 Swansea's notorious 'Hitler house,' an unassuming property on a busy thoroughfare that became a tourist attraction five years ago for its uncanny resemblance to the Nazi leader, is now up for rent.
The house caught the attention of eagle-eyed Twitter user Charli Dickenson in 2011, when she noticed its sloping roof looked like the Fuhrer's side parting and its front door canopy resembled his distinctive moustache.
The house, owned by 70-year-old Clive Davies, was originally an outfitter's shop. It also served as a newsagent, a florist, and a TV repair shop before Davis converted it into two apartments in the 1980s.
The retired Swansea University computer analyst has now put the ground floor flat up for rent, for just £85 ($133) per week.
"The house has been in my family all my life. I don't know anyone who would be proud to own a house called that. So I would never dream of charging more to live in the Hitler House," he said.
Back in 2011, when the house first earned recognition after being picked up by comedian Jimmy Carr and featured on TV, Davis said, "It has been at the center of a lot of attention – I don't mind just so long as I'm not expected to chant 'Sieg Heil' as I walk through the front door."
READ MORE: London during the Blitz: Soviet ambassador Maisky glimpses East End life
The house, which stands just a few hundred yards from the Swansea docks, was almost bombed by Hitler's Luftwaffe during the Blitz on the city, at that time a strategic port and industrial center.
Some 35,000 incendiaries and 800 high-explosive bombs were dropped on the city, killing 320 people during the three-night Blitz in February 1941.