Yemen 'war crime' footage emerges day after Theresa May defends Britain's Saudi arms deals (VIDEO)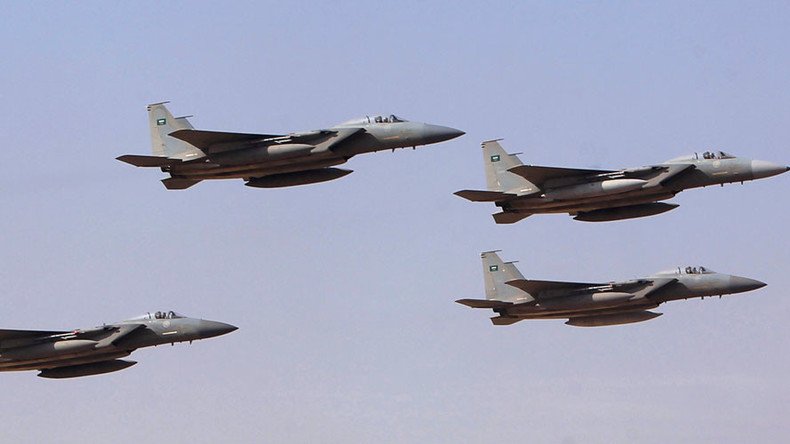 Just a day after Prime Minister Theresa May defended UK arms sales to Saudi Arabia, cell phone footage has emerged apparently showing a college in Yemen being bombed by Saudi jets.
The footage, filmed in January 2016 and first published in the UK by independent media outlet The Ferret, appears to show a college hit by an airstrike. Attacks on schools are explicitly outlawed under the Geneva Convention, and thus constitute a war crime.
Filmed by a security guard on a cell phone, the footage was first passed to the Yemeni NGO Mwatana and then submitted to the UK government's Committees on Arms Export Controls (CAEC).
A leaked draft of the report claims: "The weight of evidence of violations of international humanitarian law by the Saudi-led coalition is now so great that it is very difficult to continue to support Saudi Arabia."
The revelation comes just a day after British PM Theresa May was confronted with the issue in the House of Commons.
Labour leader Jeremy Corbyn said the weapon shipments should be banned because of the "humanitarian devastation" taking place in Yemen.
"That is why I remain concerned that at the heart of this government's security strategy is apparently increased arms exports to the very part of the world that most immediately threatens our security," he said.
May dismissed Corbyn's idea that "what happened in Saudi Arabia was a threat to the safety of people here in the UK."
"Actually, what matters is the strength of our relationship with Saudi Arabia. When it comes to counterterrorism and dealing with terrorism, it is that relationship that has helped to keep people on the streets of Britain safe," she insisted.
The UK granted arms licenses for £3.3 billion (US$4.4 billion) worth of arms and ammunition in the first year of the war, which has to date killed a reported 10,000 people.
You can share this story on social media: