British troop surge in South Sudan ahead of major peacekeeping conference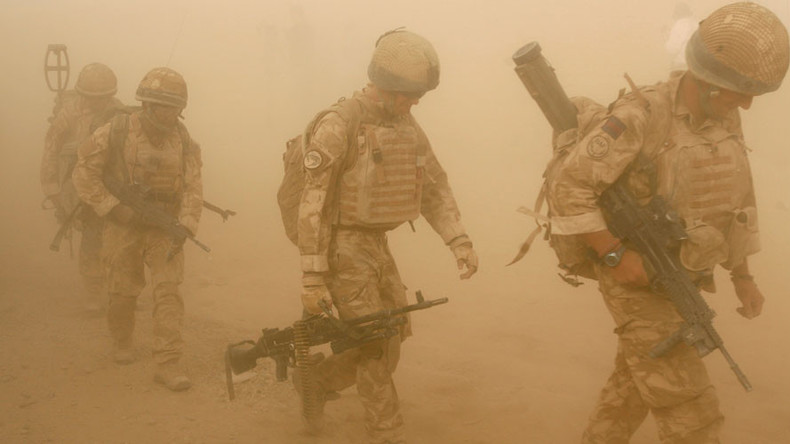 Britain has decided to send 100 more UK troops to South Sudan as part of a UN initiative to stabilize the region. The move comes ahead of a London conference on the future of peacekeeping.
In his final year as prime minister, David Cameron pledged 300 troops to the newly forged country.
"This large-scale deployment underlines how we are stepping up our global commitments," Defence Secretary Michael Fallon said in a statement.
"Backed by a rising defense budget, it is part of our effort to tackle the instability that leads to mass migration and terrorism.
"It will help keep Britain safe while improving lives abroad," he insisted.
Fallon will be present at a defence ministerial meeting on UN peacekeeping held in London on Thursday.
A government statement on the meeting says the conference will be "bringing together defense ministers from 80 countries" to discuss a wide range of issues, including resources and equipment.
The aims of the meeting are to consider what are being the called the "three Ps" that form "a blueprint for better peacekeeping in the 21st century."
These are to improve "planning of peacekeeping operations" to "implement the pledges" reached in earlier discussions, and to "up the performance of peacekeepers so UN forces are: better-led and better-trained; better balanced."
One major strand of the debates involves the question of how to bring more women into peacekeeping, "including by implementing the Women, Peace and Security agenda and preventing incidents of sexual exploitation and abuse."
In 2015, defense sources predicted that the UK armed forces would be increasingly used for peacekeeping missions as conventional combat operations in Afghanistan and Iraq drew down to be replaced by a shadow war using drones, special forces, and the like.
"The UK can play key enabling role, with our strengths in areas like logistics, lift, intel gathering, special forces, training," a senior UK official told the Telegraph at the time.
"These were all things that were overstretched when we were doing Afghanistan, but are now more available," he added.