50mn children displaced by war & poverty worldwide – UNICEF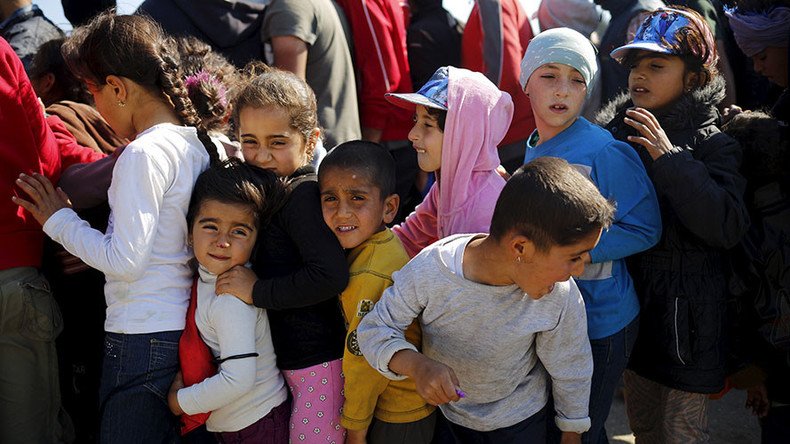 Almost 50 million children worldwide have been forcibly displaced from their homes by war and poverty, according to a report by the United Nations children's fund UNICEF.
UNICEF found that 28 million children have been "uprooted" by violence or war, including 10 million child refugees.
The figure includes 17 million children who have been displaced within the borders of their home nations.
The report, released on Tuesday, notes that children are particularly vulnerable to sex traffickers, people smugglers and criminal gangs.
Last year, about 45 percent of all child refugees came from either Syria or Afghanistan, while three-quarters of all child refugees came from just 10 countries.
Children increasingly cross borders alone, UNICEF warns. More than 100,000 unaccompanied minors applied for asylum in 78 countries last year, three times the number in 2014.
The analysis also highlighted the plight of the 20 million child asylum seekers whose refugee status is pending.
Published weeks ahead of the annual UN General Assembly, the report calls on governments to protect refugee and migrant children, end the detention of child migrants, speed up legal processes associated with their migration and address the root causes of large-scale migration.
"Today, nearly one in every 200 children in the world is a refugee," said Lily Caprani, UNICEF UK's deputy executive director.
"In the last few years we have seen huge numbers of children being forced to flee their homes, and take dangerous, desperate journeys, often on their own. Children on the move are at risk of the worst forms of abuse and harm and can easily fall victim to traffickers and other criminals.
"Many of these children wouldn't resort to such extreme measures if the UK government made them aware that they may have a legal right to come to the UK safely, and if they provided the resources to make that process happen before these terrible journeys begin."
Last week, the government fielded cross-party calls for urgent action on reuniting child refugees stranded in Calais with their families in the UK.
Nearly 400 children remain stuck in the camps in Calais despite being declared eligible to come to Britain.
You can share this story on social media: