France fears untrusting Theresa May could sink Chinese nuke station deal at G20
Published time: 2 Sep, 2016 16:34
Edited time: 4 Sep, 2016 13:23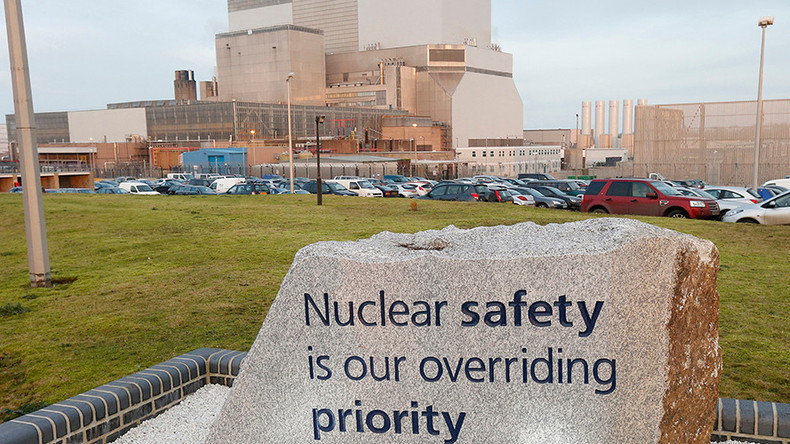 French President Francois Hollande feels uneasy about talks on the sidelines of the G20 summit this weekend, where UK PM Theresa May and Chinese officials will discuss the Hinkley Point nuclear deal – a project in which France holds a significant stake.
Hollande, who is up for re-election next year, fears May's lack of trust in the Chinese side of the project will mean the end of the £18 billion ($24 billion) investment by majority state-owned Électricité de France SA (EDF), Bloomberg reports.
Construction of a new and third generator on the site was originally approved by Westminster in 2008 and funded by both French and Chinese capital.
After a series of legal and financial delays, all parties gave the project the green light in July 2016. But as the EU referendum results forced ex-PM David Cameron to step down, the venture was once again postponed due to fears over national security, especially due to China's involvement.
The British PM "has upset the Chinese and the French," University of Greenwich energy policy professor Steve Thomas told Bloomberg.
"She could have dealt with this in a better way by saying she would review all major public spending, not just Hinkley."
President Hollande, who in the latest polls lagged behind the conservative Nicolas Sarkozy and far-right candidate Marine Le Pen, needs a big political win to turn matters around. His advisers have reportedly sought reassurance from May, but to no avail.
Hollande's finance minister, Michel Sapin, said on Thursday that Britain needs to "face its responsibilities" and decide on a plan of action. Hinkley Point is, he said, "an exceptional opportunity" and a sign that Britain is still open for business post-Brexit.
Chinese whispers
Beijing officials are said to have raised the subject with the minister for energy and intellectual property, Baroness Lucy Neville-Rolfe, during her first visit to China last week – a meeting Whitehall denied ever happened.
Chinese ambassador Liu Xiaoming recently wrote in a comment piece for China Daily: "In times of change, wise strategic choices and strong, far-sighted leadership are needed more than anything.
"China always takes a strategic and long-term perspective toward its relationship with the UK. I hope the UK will do the same and our two countries will join hands to write a new chapter for China-UK relations."
And while no direct reference to Hinkley was made, he added that the UK should "continue to be pragmatic and stay open to Chinese businesses."
May has insisted that Brexit will not damage Britain's trading relationships with the world, but the emphasis seems to be now on the profits of British businesses before anyone else.
"I am determined to make the most of the opportunities Brexit presents – delivering the change that people want and striking the right deal for British businesses at home and abroad," the PM said ahead of the G20 talks.