Time, gentlemen: Corbyn says going for a beer after work is sexist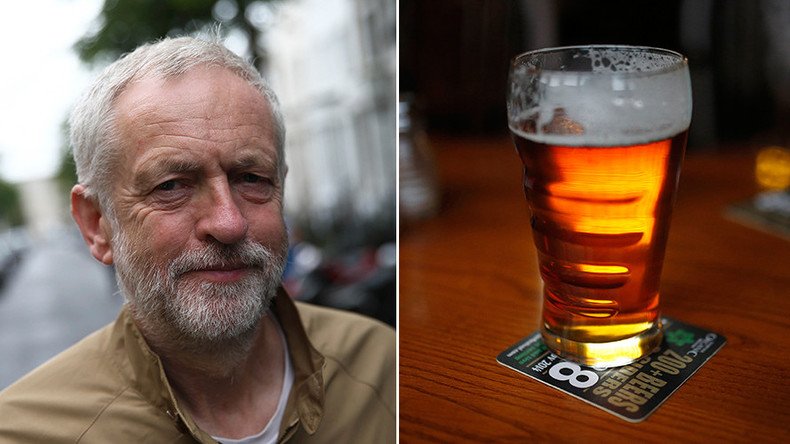 Labour leader Jeremy Corbyn has criticized Britain's after-work drinking culture, which he claims discriminates against women and mothers.
The left-wing politician said the tradition of going for a 'man pint' after work benefited "men who don't feel the need to be at home" with their families, while discriminating against women who want to look after their children.
Corbyn's remarks have caused controversy among some, who accuse him of assuming women are more likely to be responsible for childcare.
He made the comments in a speech on Labour policies for women, during which he promised to set up a Women's Advisory Board within the party.
Although he did not call for a national ban on "early-evening socialization," he did suggest it should come to an end.
Media pundits, such as BuzzFeed's James Ball, were quick to call the Labour leader out for adopting the "sexist trope" that women look after children and men work.
Unfortunately for the Labour leader, his comments also overshadowed progressive policy proposals.
A string of other suggestions included the establishment of an annual Labour Women's Conference with the power to make policies and a consultation on how to tackle threats and sexual harassment online.
Corbyn also said he would boost the powers of the Equality and Human Rights Commission to penalize companies that don't publish detailed gender pay information at a company-wide level.
The incumbent leader enjoys widespread support among Labour's female membership base, with 67 percent of women within the Labour movement backing him.
You can share this story on social media: