Kenya renews military pact with former colonial master Britain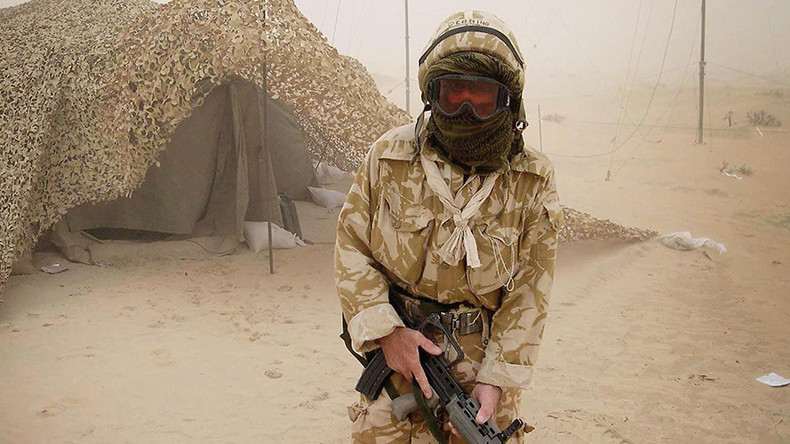 Kenyan MPs have voted to renew a long-standing military pact which allows its former colonial master Britain to use the country's territory for military training exercises and enhances cooperation on regional security.
The Defence Cooperation Agreement (DCA) is the latest iteration of the long-standing deal and was hailed a success by the British ambassador to Kenya.
"The UK is Kenya's longest-standing defense and security partner, and both countries want to see the relationship continue and grow," High Commissioner Nic Hailey said in a statement.
He insisted the new agreement would be "based on respect for each other's sovereignty" and would provide "a legal basis for our military cooperation in line with the requirements of the Kenyan Constitution."
While much of the UK's activity in Kenya in recent years has been to carry out training in arid environments in preparation for warfighting elsewhere, the region has increasingly become a theater of conflict itself.
The UK appears to recognize this, with Hailey saying the new deal "will allow us to increase significantly our military engagement with Kenya, enhancing the defense capability of both nations and contributing to Kenyan and wider regional security."
One recent and controversial example of UK security interests in the area was the arrest of UK jihadist Michael Adebolajo in Kenya in 2010. He was later released.
Adebolajo went on to murder British soldier Lee Rigby in Woolwich in May 2013. By that time he had been known to security services for 10 years.
While it is claimed the deal will bring more than £55 million (US$73 million) to the Kenyan economy, the UK's permanent military presence has been wracked with controversy over the alleged conduct of troops and the impact of using parts of the country as a firing range.
In 2012 an investigation was launched after a prostitute's body was found stuffed in a septic tank at a hotel in Nanyuki – a major training hub in north Kenya. Witnesses said she was last seen entering the hotel with soldiers.
Other incidents include a 200-man brawl between Irish and Scottish soldiers – also in Nanyuki in 2012 – and the use of a stolen British Army SA80 rifle to kill a local police chief in April 2016.
There have also been other issues with errant military hardware with years of complaints from Masai tribespeople that unexploded ordnance (UXO) left behind after military training exercises presented a deadly risk to their community.
A 2001 report by former military munitions expert David Taylor found "during the course of two visits in April and June 2001 to military training areas, Archer's Post and Dol Dol, a significant quantity of unexploded ordnance was encountered."
"Both of these areas have been used by the British Army for live firing training over many years and it is believed that most UXO encountered is attributable to this training."
The area around the small town of Archer's Post has been used as a firing range since the 1950s.