China warns Theresa May to make 'wise strategic choices' over Hinkley Point nuclear deal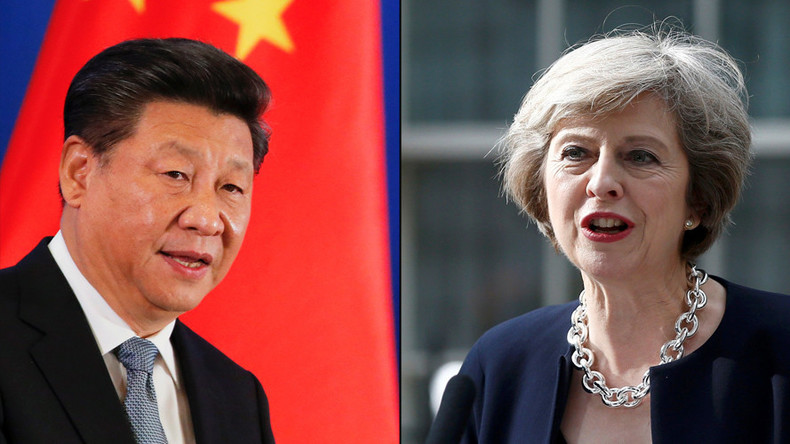 Beijing has warned Prime Minister Theresa May to consider Britain's relationship with China carefully after she suspended the construction of a new nuclear power plant by Chinese engineers over national security concerns.
May, who will visit China for the first time as PM later this week for the G20 summit, has angered Beijing with her decision to delay construction of the Hinkley Point C nuclear power plant.
China's ambassador to the UK published a prominent opinion piece in the state-run China Daily newspaper on Thursday, imploring the PM to make "wise strategic choices" concerning Britain's relationship with Beijing.
Liu Xiaoming did not explicitly mention Hinkley, but said "a number of steps need to be taken in order to maintain the momentum in the relationship" between Britain and China.
"In today's world, no country can develop by itself behind closed doors," Liu said, adding that the two countries need to build "strong political mutual trust."
Shortly after taking office, May broke with her predecessor David Cameron's policy of courting Chinese investment, apparently over national security concerns.
President Xi Jinping's state visit to London last October, during which he signed £40 billion (US$53 billion) worth of trade deals, was described by Beijing and London as heralding a new "golden era" of bilateral ties.
The honeymoon period seems to have abruptly ended however, as May apparently heeded warnings from Downing Street advisor Nick Timothy that Britain is "selling our national security to China" by allowing it to build and operate critical infrastructure.
The PM is now suspected of trying to sabotage the nuclear deal by detaching the development of Hinkley Point C nuclear power plant from an agreement to build a nuclear reactor in Bradwell, Essex.
"[The] Chinese would never agree to it," Paul Dorfman, a former government adviser on nuclear power, told the Times.
Nottingham University Chinese Studies Professor Steve Tsang believes May will use her trip to China to try and calm Beijing.
"I would expect that she would really want try to use this opportunity to reassure the Chinese that Hinkley Point C doesn't mean that [Britain] does not want a good relationship with China," he said.
"It's a very wide-ranging relationship; there are many different dimensions to it. It shouldn't all hang on something like Hinkley Point."