Substance-snorting mayor of Dover accuses 'blackmailers'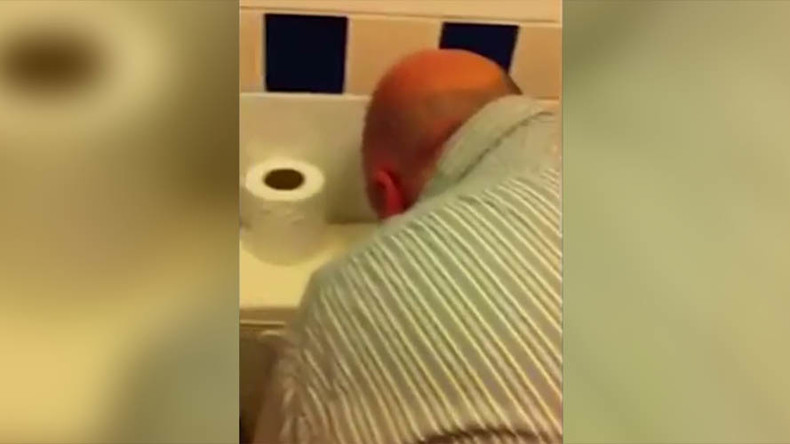 Video footage which shows the mayor of an English town snorting an unknown substance has surfaced online.
The footage shows Councillor Neil Rix take a package from his pocket, roll up a bank note and lean over a toilet cistern.
Rix, who is mayor of Dover in Kent, claims he is the victim of a blackmail plot which police are investigating.
The mayor has been an elected member of Dover Town Council for nine years and also served as deputy mayor.
He told Kent Online the video was taken before he became mayor and that he was coerced into taking the drug.
"The video forms part of a police investigation into the fact I am being blackmailed. It did not happen recently. I was set up, pushed into it and coerced. Someone had put drugs into my beer and I did not know I was being filmed," he said.
In the video, the mayor's male companion can be heard encouraging Rix after he opened a bag: "Yeah, go on, you do the big one."
Rix asks: "Are you sure?"
"Yeah, go on," the other man replies.
The mayor denies being a drug user and said he would not be resigning.
"I had never done this before in my life. I had been set up right from the start. This was from before I was mayor, and even deputy mayor," he said.
"I hadn't long been a councillor. I know I shouldn't have done it – I was drunk, and that was it. I can only apologize to my friends and family for putting them through it."
Dover Town Council is standing by the beleaguered mayor, who is facing calls from one fellow town councillor to consider his position.
The council issued a statement on Tuesday describing the video and its contents as "ambiguous."
"We will not allow the current speculation to stand in the way of the work of the mayor and Dover Town Council."
Fellow town councillor Gordon Cowan said: "He has to ask himself can he continue in the role as mayor and councillor but it is down to Councillor Rix to decide.
"The big question is do the people of Dover want someone representing them under these circumstances? He should take a serious look at his position."