Meeting of minds? Nigel Farage to share platform with Donald Trump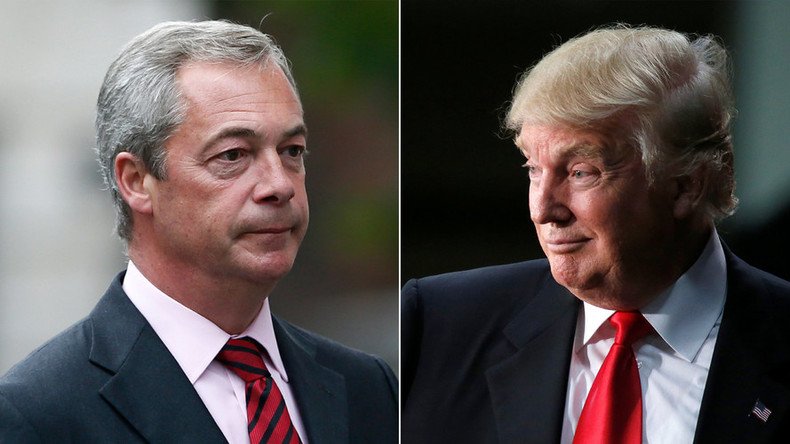 Two giants of transatlantic populism, Nigel Farage and Donald Trump, will share a platform on Wednesday so that the former leader of Britain's right-wing UKIP party can explain the Brexit backstory to an American audience.
The Republican presidential hopeful and the arch-Brexiteer have long been considered admirers of each other's work, although Farage is not expected to endorse his American counterpart.
Farage will appear at a Trump rally in deeply Republican Jackson, Mississippi – arguably the American equivalent of deepest Kent from which Farage hails – with the likely attendance estimated at 15,000.
The two are also expected to have dinner. Farage will be accompanied by UKIP donor Arron Banks.
The famously tweed-clad Englishman said he had been approached by many people interested in Brexit during his time in the US.
"They see it as a victory of ordinary people against big business, big banks and big politics," he told the Telegraph.
"It was a victory for the little people – and if the Trump camp reaches out to those same people who have been disadvantaged by corporatism, undercutting wages, a lot of strong similarities to the United Kingdom then it does not matter what the polls say, what the liberal media say – in the end elections are won by numbers," he said.
Trump, who shares some of Farage's concerns about immigration, recently said how amazed he had been by the result of the EU referendum, while claiming that people would soon be calling him "Mr Brexit."
You can share this story on social media: