Huge 'Flying Bum' damaged after it 'nose dives' during test flight landing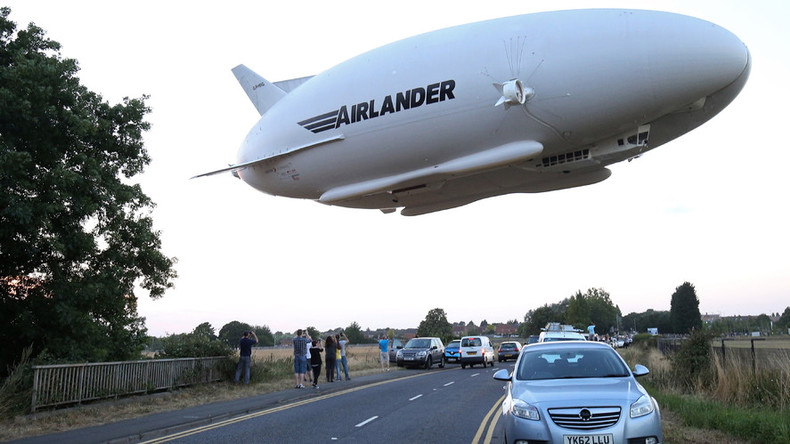 The world's largest aircraft, nicknamed "The Flying Bum," crash-landed as it returned to its base in Bedfordshire on Wednesday morning, reports suggest.
The 302ft (92 meter) long Airlander 10 made its maiden voyage last Wednesday and was on its second test flight from Cardington Airfield when it was damaged.
The Airlander, which is part plane and part airship and can carry a 10-ton load, is on sale for £25 million (US$33 million).
The plane has a variety of functions including surveillance, communications, aid delivery and passenger travel. It is expected the huge aircraft will be able to stay airborne for around five days during manned flights.
Hybrid Air Vehicles (HAV), the developer, dismissed reports that the Airlander had hit a telegraph pole, saying the flight went "really well" and the only issue was when it landed.
One eyewitness had earlier told local radio station BOB FM: "A line that was hanging down from the plane hit the telegraph pole about two fields away.
"Then, as it came in to land, it seemed to nosedive and landed on the cockpit, smashing it up."
All crew are safe and well and there are no injuries.
The company hopes to be building 10 Airlanders a year by 2021.
WATCH MORE: