Drones attempting to drop drugs into London prison seized by cops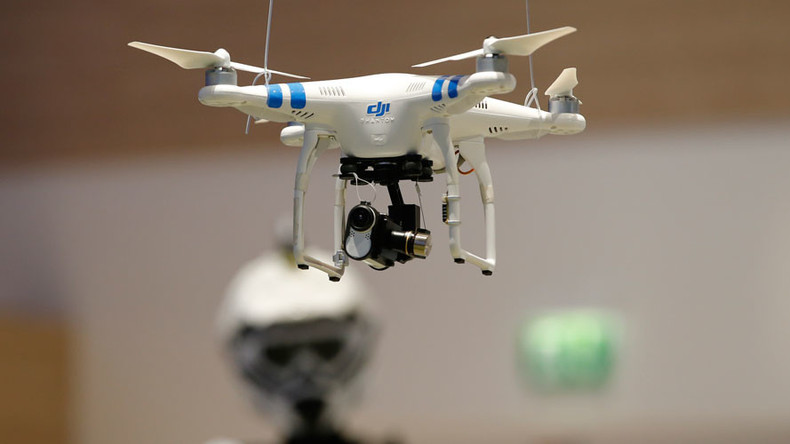 Two drones carrying drugs and mobile phones have been seized by police as they were trying to drop the contraband into Pentonville prison.
Metropolitan police seized the large haul of illicit goods after intercepting a drone mid-flight as it made its way towards the north London prison.
Another drone was recovered earlier the same day after crashing near the category B/C jail which houses 1,250 inmates.
Detective Chief Inspector Steve Heatley said: "These recovered drones carried a substantial amount of Class B drugs, legal highs and a large quantity of mobile phones; we are able to intercept them thanks to the vigilance of officers and the public."
Class B drugs include cannabis, amphetamines and barbiturates.
A day before stopping the drone delivery, police spotted a man acting suspiciously near the prison.
The man fled the scene, leaving two bags containing "large quantities" of Class B drugs and mobile phones.
In a separate incident, a suspected attempt to deliver drones into Wandsworth prison, in southwest London, was foiled last week when police intercepted the delivery.
A police car chase which resulted in a fatal crash ensued as officers tried to apprehend the suspects responsible for flying the drone.
Acacia Smith, 25, was killed instantly in the crash, and her partner Crag Kearney, 25, is in hospital in critical condition.
Wandsworth prison is a Category B facility, for those who do not require maximum security, but who still pose a large risk to the public.
The first recorded attempt to deliver contraband into a British prison took place last October, when staff at Bedford prison spotted a package in the netting above the perimeter wall.
A report by HM Inspectorate of Prisons published last year identified smuggling "unauthorized items, including mobile telephones and illegal drugs," as a serious challenge facing prison staff.