'Super tough' mice could stalk London Underground's night trains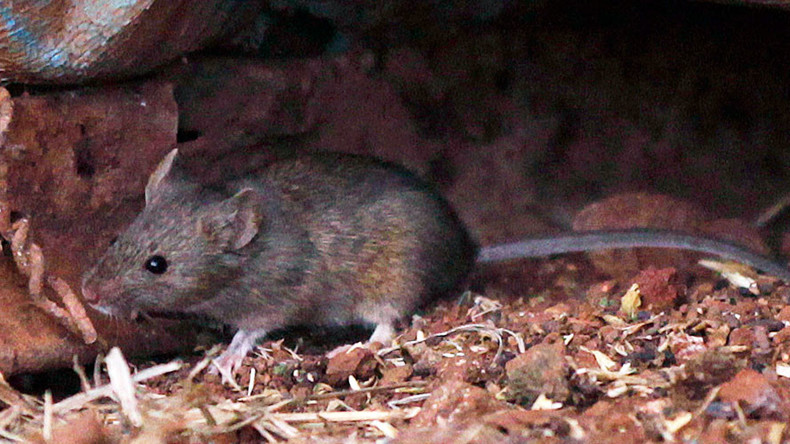 The London Underground network's introduction of 24-hour tube services could force the city's famous subterranean rodents to adapt into 'super tough' mice, scientists claim.
Unlike New York City's subway rats, which have been known to crawl on sleeping human passengers during train journeys, London's tube mice are generally timid creatures which scurry away from people and approaching trains.
That could change however, as the city with the oldest metro launches its first ever 24-hour subway services.
Scientists from Imperial College London speculate the reticent rodents could become "super tough" in order to survive in the new environment.
London launched its first night tube services last Friday, with 24-hour trains running on the Victoria and Central lines.
All-night services on Friday and Saturday nights will be rolled out on the Jubilee, Northern and Piccadilly lines later this autumn.
Professor Bill Wisden claims sleep deprivation caused by overnight train services will force the city's underground mice to evolve in order to cope with the additional stress.
This evolution could see mice developing a super resistance to pressures which ordinarily weaken mammals.
"Tube mice are amongst the toughest of their species," the neuroscientist is quoted as saying in Londonist.
"Twenty-four-hour tube operation will mean that the mice will evolve to be more stress resistant.
"Tube mice will have an even shorter and more brutal life," he added.
Mice sleep patterns are strikingly similar to humans, with both having brains that use the same chemical to "stop" and "go."
Wisden's research found that mice with normal levels of the 'go' chemical (histamine), but lower levels of the 'stop' chemical (GABA), moved around faster and ate less than normal mice.
The sleep scientist is concerned 24-hour Underground services will disrupt their brain chemistry and body clocks.
In order to adapt to the night trains, Wisden speculates that "tube mice will either become super tough, or they will move to the District line."