Massive fire engulfs tower block in London's Shepherd's Bush (VIDEO)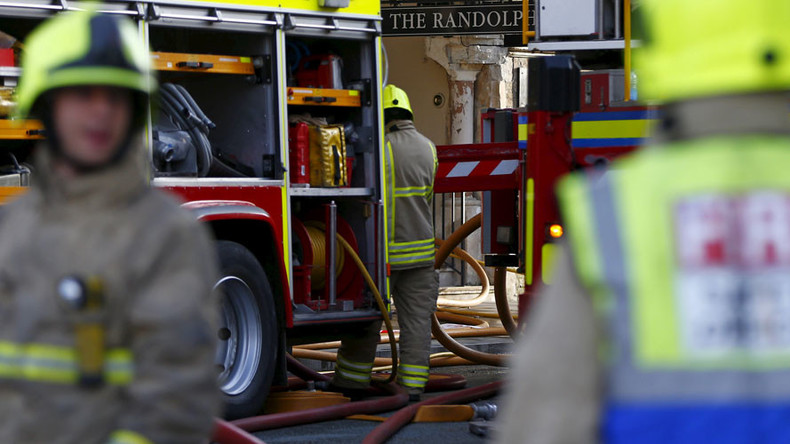 Twenty fire engines and 120 firefighters were called to battle a massive blaze that engulfed a residential tower block in west London on Friday afternoon.
Members of the public were evacuated from buildings in Shepherd's Bush as smoke and flames ripped through the tower block.
The adjacent West 12 shopping center was also evacuated.
Smoke could be seen across west London after the fire broke out just before 3.45pm local time (14:45 GMT).
A London Fire Brigade spokesperson said there have been no reports of anyone trapped or injured.
Crews from Hammersmith, Kensington, Acton, Chiswick, Paddington and Fulham fire stations responded to the blaze.
The cause of the fire is not yet known.