Beer made with yeast from Roald Dahl's chair & belongings to be served up at 'Dinner with the Twits'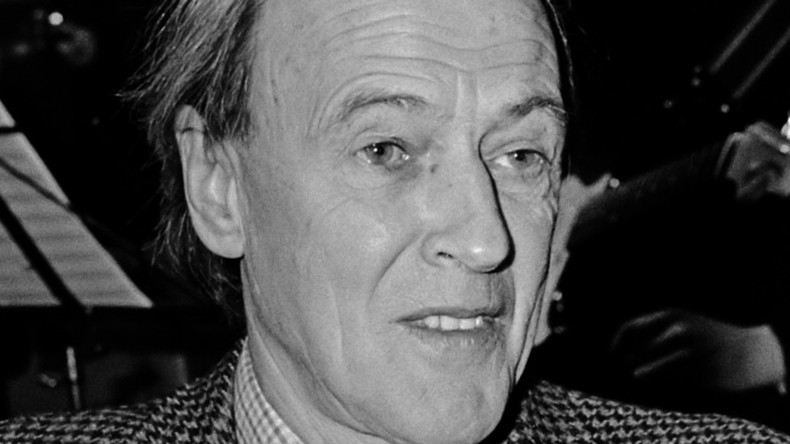 Craft brewers are creating an ale using yeast harvested from British author Roald Dahl's chair and belongings, which could even contain a small part of him, for a new culinary experience in London.
The beer is set to be served at pop-up restaurant and show 'Dinner at the Twits', inspired by Dahl's dark children's book about a couple who delight in playing tricks on each other and everyone else.
The beer, known as Mr Twit's Odius Ale, is made from yeast collected from swabs of "his chair, his blanket and some of his pencils" at the Roald Dahl museum in Buckinghamshire.
Steve Ryan, from the 40FT Brewery, went to the museum to collect the yeast, and says it was used alongside smoked wheat to make the beer.
The final product has turned out to be very "fizzy" and been dubbed a "Polish Champagne," he says.
"Because it is for The Twits we couldn't just do some tasteless lager, so it will have a smoky vibe and tons of character - and because it is being drunk as part of the Twits experience I imagine people will take different things from it," Ryan told the Evening Standard.
Henry Parr, of the company Bompas & Parr which is organizing the event, says: "By incorporating wild yeast cultured from inside Roald Dahl's writing chair in our beer to accompany Dinner At The Twits, it feels like we are injecting his own dark humor and effervescent sense of fun into the brew."
He told the Evening Standard: "A surprising number of our previous activations have been inspired by Roald Dahl in some way or another - from our chocolate waterfall, to our boat ride on a lake built above Selfridges, to our artisanal chewing gum store."
Other drinks on offer include Twits Garden Spritz garnished with nettles and thistles and a fruit vodka with a scented helium balloon on the side.
Guests can also expect to savor dishes including Glowing Hug Tight Glue, Treasures of the Compost Heap and Bird Pie - Your Night of a Thousand Claws.
Dahl's 'The Twits' has sold millions of copies since it was first published in 1980.
The new show will take place at The Vaults under Waterloo Station.