Labour NEC wins appeal to ban thousands of party members from voting for new leader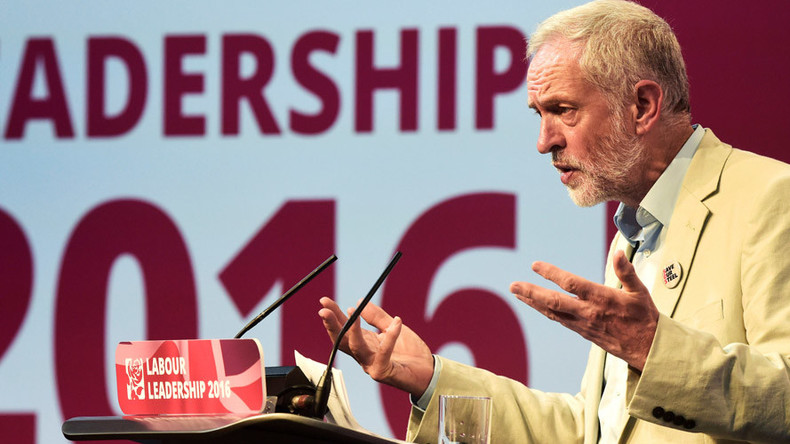 Labour's National Executive Committee (NEC) has won a High Court appeal allowing it to bar thousands of new party members from voting in the upcoming leadership election. The decision could disenfranchise masses of Jeremy Corbyn supporters.
The ruling in the Court of Appeal bars 130,000 members who joined the party after January 12, 2016, from choosing between incumbent Labour leader Corbyn and challenger Owen Smith.
Angry Labour members are expressing their frustration on Twitter, with some targeting Labour's Deputy Leader Tom Watson, who sits on the NEC procedures committee.
Corbyn's campaign condemned the ruling as the "wrong decision – both legally and democratically."
Labour appealed a High Court decision made on Monday which ruled against the NEC and insisted that new voters must be enfranchised.
The suit was brought against the party by five members who said the ban amounted to a breach of contract because they had "paid their dues" for the right to vote. Each member paid at least £3.50 (US$4.50) a month to join the party.
Three judges, Lord Justice Beatson, Lady Justice Macur and Lord Justice Sales, overturned this first ruling on Friday afternoon.
"On the correct interpretation of the party rules, the National Executive Committee has the power to set the criteria for members to be eligible to vote in the leadership election in the way that it did," Beatson said.
NEC chair Paddy Lillis responded to the ruling by insisting the case was about maintaining the independence of the committee.
"It is crucial to the Labour Party that our governing body has the authority to debate, decide and implement the procedures, timetable and voting eligibility for our internal elections and selections."
However Corbyn's leadership campaign blasted the ruling.
"Crucial to the outcome today was the introduction of a new argument by the Labour Party HQ's lawyers, who invoked an obscure clause in the Labour Party rules (chapter 4, clause II, 1A), which could be read as giving the NEC the right to ignore all of the rules laid out for leadership elections," a campaign spokesman said.
"In other words, this is a 'make it up as you go along' rule. We do not think that making it up as you go along is a reasonable way to conduct democracy in our party."
Exasperated Labour supporters have taken to social media to vent their indignation over the decision, with some arguing the court's decision flies in the face of basic contract law.
Others slammed Watson for the money Labour spent on fighting the lawsuit. The deputy leader's reply has also come under fire.