Nigel Farage debuts new mustache on RT, internet loses it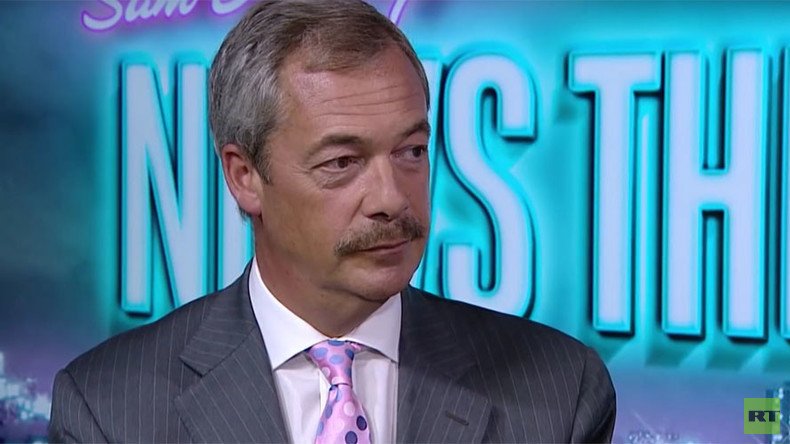 The normally clean-shaven former UKIP leader Nigel Farage appears to have spent his post-Brexit spare time working on his facial hair.
Debuting his new mustache on RT's News Thing, Twitter went into meltdown before the show was even aired.
Some is speculation Farage's new look may be an attempt to disguise himself from those who look less favorably on Britain's decision to leave the EU.
Others suggest he may want to run in the party's leadership race incognito.
Farage has said the idea of coming back as leader in the future is no longer on his to-do list. But he has resigned twice before...
Others think he may just be trying to change up his style, taking inspiration from Will Ferrell from Anchorman, the "comic book bad guy" or a 1970s porn star.
Some users suggested an "immigrant caterpillar" may have found its way to his top lip.
Others think it may put hipsters off growing a mustache for life.
Some are suggesting Farage is doing all he can to live up to his "villain" image.
Farage's full interview with News Thing presenter Sam Delaney will air on Saturday, where he claims to have "destroyed the far right in Britain."
You can share this story on social media: