Militant women & PC males pander to feminist nonsense says Tory MP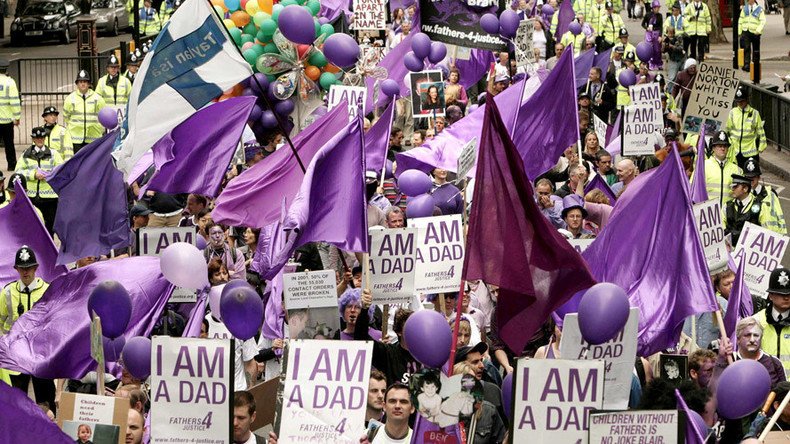 British law unfairly favors women and leaves men at a disadvantage, Tory MP Philip Davies told a conference on men's issues.
Philip Davies, who sits on the House of Commons justice committee, spoke at the International Conference on Men's Issues held by the Justice for Men and Boys Party (J4MB) at London's Excel Center.
"In this day and age, the feminist zealots really do want women to have their cake and eat it," he said in his speech.
"They fight for their version of equality on all the things that suit women – but are very quick to point out that women need special protections and treatment on other things," he stressed.
Davies said the legal system was particularly weighted in favor of women – especially on issues such as child custody.
"Many women use their children as a stick to beat the father with, either because they're bitter about the failed relationship, for financial reasons, or because they've moved on and it's easier for them if their new partner takes on the role of father to their children," he said.
The Tory MP claimed that militant activists were at the core of the issue, rather than large sections of men and women.
"I don't believe there's an issue between men and women. The problem is being stirred up by those who can be described as militant feminists and the politically correct males who pander to this nonsense," he said.
J4MB is a political party that intends to run for Tory seats in the next elections, though when asked about this potential conflict of interest by the Guardian on Friday, Davies said: "I don't think any of my colleagues will ever feel threatened by the political party concerned."
Among the aims listed in the group's manifesto is quashing the Equality Act 2010. It also doles out awards to those it deems to be the most toxic, whiny, and lying feminists of each month.
You can share this story on social media: