Muslim women Britain's most disadvantaged because of Islamophobia – MPs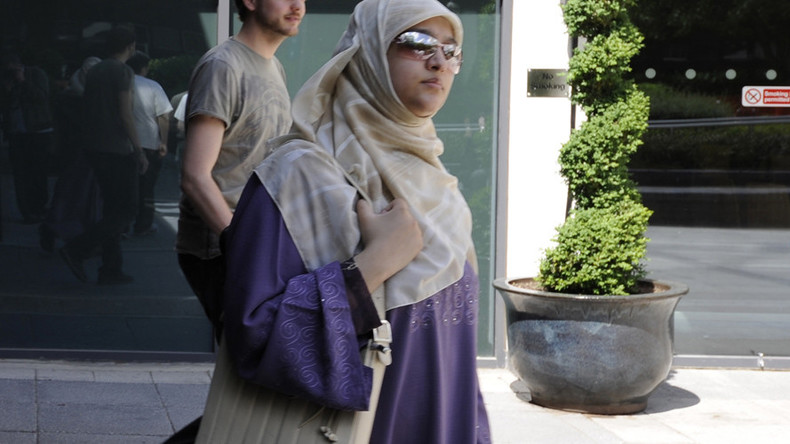 Muslim women are discriminated against in the job market, making them the most economically disadvantaged group in British society, MPs have found.
A report by the Women and Equalities Committee discovered Muslim women are three times more likely to be unemployed and looking for work than women generally, and are more than twice as likely to be economically inactive.
Muslim women were found to face discrimination because of their religion, despite this being illegal under the Equality Act.
The committee suggested Muslim women face a "triple penalty" which hampers their employment prospects – being a woman, being from an ethnic minority and being Muslim.
However religion was found to play the biggest part in their economic disadvantage.
"The impact of Islamophobia on Muslim women should not be underestimated," MPs wrote.
"They are 71 percent more likely than white Christian women to be unemployed, even when they have the same educational level and language skills."
Some Muslim women were described as being caught between discrimination in wider society and pressure from their communities to live out traditional values.
"The impact of the very real inequality, discrimination and Islamophobia that Muslim women experience is exacerbated by the pressures that some women feel from parts of their communities to fulfil a more traditional role," the committee said.
The report also described a "chill factor" where Muslim women are put off applying for certain jobs because they fear discrimination or hostile work colleagues.
While 69 percent of British working-age women are in employment, among Muslim women the figure stands at just 35 percent.
Some 5 percent of women are unemployed and seeking work across the country, while among Muslim women it is 16 percent.
In some local authorities Muslim women's participation in tertiary education is now greater than that of Muslim men, however the proportion who are unemployed and looking for work is still significantly higher among females.
MPs have challenged government ministers to come up with a plan to tackle these inequalities before the end of the year.
"We call on the government to introduce a role models and mentoring program aimed at Muslim women to help them realize their potential in employment," the report said.