Ex-firearms officer says police watchdog treats cops 'like criminals'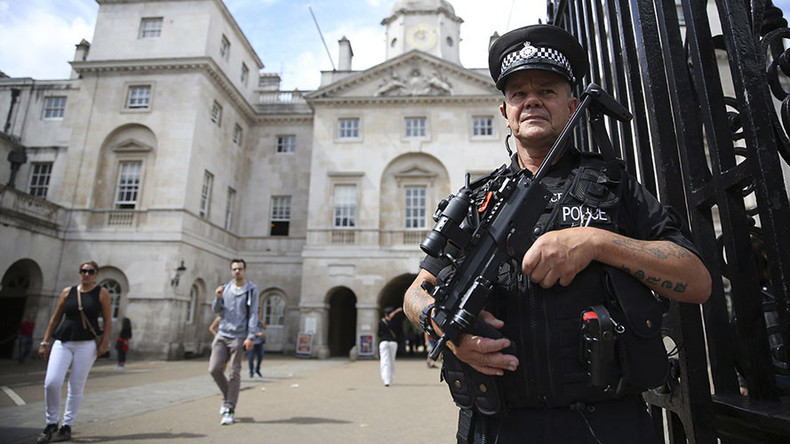 A former firearms officer, who was cleared of murdering a suspected robber that he shot, claims that the police watchdog is "treating officers like criminals."
The ex-Metropolitan Police marksman warned that armed officers are so concerned about acting on faulty intelligence that they will soon refuse to take part in operations against criminals unless they are absolutely sure the information is perfect.
Tony Long received a not-guilty verdict last year, a decade after he shot and killed a suspected armed robber named Azelle Rodney in London.
In an interview with Radio Times, he argued "the problem is the interpretation of the rules and the way in which officers are treated."
"Today, the Independent Police Complaints Commission (IPCC) seems to be treating police officers as criminals.
"My former colleagues are saying: 'We will stand by for a Paris-type attack, but when you want us to go out and do an intelligence-led operation against criminals you might need to satisfy us that the intelligence is perfect, or we're not going out.' I think we're quite close to that situation."
Long added that he is "absolutely confident" he was right in shooting Rodney.
Rodney, who was 24 at the time of his death, was killed on April 30, 2005, when Long fired eight shots in 2.1 seconds, six of which were ruled fatal.
Following the court's not-guilty verdict, Rodney's mother Susan Alexander repeated her belief that her son's death was "wholly avoidable," while calling on the police to apologize.
Official figures released last month revealed the number of authorized police firearms officers (AFOs) had fallen slightly for the fourth year in a row.
At the end of March there were 5,639 AFOs across England and Wales, compared to 5,647 the previous year.
An IPCC spokesman said: "We recognize the challenging and dangerous circumstances in which firearms officers operate but it is right that when there is a fatality there is an independent investigation.
"Our independent scrutiny should not cause any officer to be concerned about taking on a firearms role."
Meanwhile, it has emerged that police chiefs across the UK earn an extra 21 percent of their basic pay in perks and bonuses.
A government review found that the heads of 43 forces in England, Wales, and Northern Ireland receive additional income to cover household bills, a car, private healthcare, stamp duty, and even new furniture.
The head of the Metropolitan Police is the highest paid cop in Britain, earning £268,000 a year.
Moreover, freedom of information requests filed by the Daily Mail found that Alan Pughsley, the head of Kent Police, took 56 days holiday last year – twice the national minimum of 20 days plus eight bank holidays.