London police officers attacked by gang of youths (VIDEO)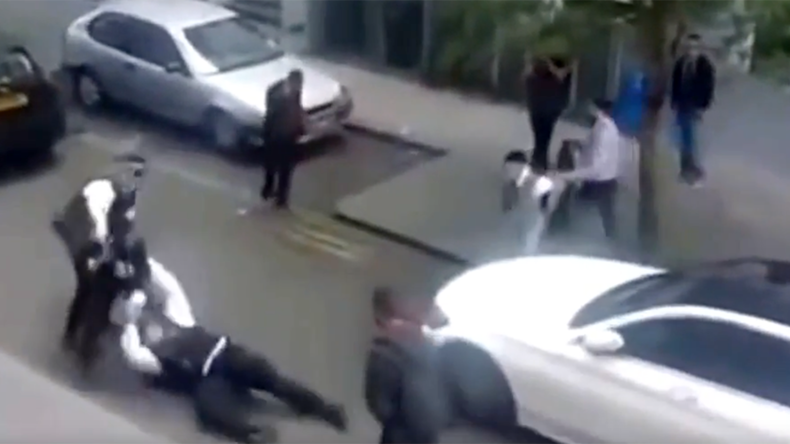 Footage has emerged showing two Metropolitan Police officers being attacked in broad daylight after stopping a car in Tower Hamlets, London.
The video uploaded to YouTube shows the officers arguing with several men before they appear to become aggressive towards the cops and a fight breaks out.
Surrounding the officers, the men try to rescue two of their friends who are being restrained by police.
One of the officers is pulled to the ground.
During the fight, police use CS spray to keep the attackers at a distance. The officers can be heard shouting: "You take one more step and I'm going to spray you!"
Additional officers later arrive at the scene, breaking up the fight.
A Met spokesperson said the fight occurred after police stopped a car in Shadwell, Tower Hamlets, last Wednesday.
The men began arguing with the officers, then "became more more aggressive and subsequently assaulted" them, the spokesperson said.
Four men have been arrested in connection with the incident on suspicion of various offences, including assault on police, obstruction, and Public Order Act violations.
You can share this story on social media: